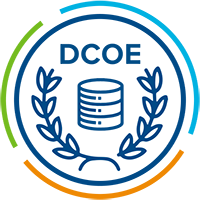 UC Davis Health is poised to become a world leader in data-driven healthcare delivery and research, including the development of novel health technologies, the creation of new data-driven models of care, and the application of advanced computational methods for health data analysis. The Data Center of Excellence site is a compilation of the data assets, software tools, and analytics support resources available at UC Davis Health to optimize access to, and facilitate the most effective use of data.
The Data Center of Excellence aims to support UC Davis Health's goal to become a world leader in the use of data and analytics to achieve clinical, operational, research, and academic excellence.
The mission of the Data Center of Excellence includes three foundational Cores:
Ensure delivery of the right data to the right people, at the right time, to the right place, and in the right format for computation, presentation, and analysis.
Provide sophisticated, secure, and easy-to-use computing environments with which to store and compute upon data.
Develop and implement mission-critical analytics solutions for strategic enterprise initiatives.
---
The Data Center of Excellence provides access to health data resources:
Data
Integrated clinical, financial, and operational data that provides timely information, adds knowledge, and identifies opportunities to improve efficiency and patient care.
---
Tools
Transforming data into information that creates knowledge and actionable insights requires analysis and understanding. Analyze, synthesize, and interpret data from patient records, clinical operations, and other sources.
---
Services
Research data extracts, reports and dashboards, data curation, consultation, and access to data sources and tools.