UC Davis Health Data Center of Excellence
Innovation Technology
10850 White Rock Road
Rancho Cordova, CA 95670
For general inquiries, please contact us at DataCoE@ucdavis.edu.
For 24/7 incident reporting, please call TOC at 916-734-4357.
For assistance with one of our data tools, please submit a Service Catalog request at:
https://ucdh.service-now.com/itss.
Management Team
Kent Anderson, M.S.
Director, Data Center of Excellence
Associate Director, CTSC Biomedical Informatics
Kent Anderson, M.S. is charged with facilitating the integration of research technology within UC Davis Health, including health data re-use, secure research infrastructure provision, and development of population health datasets. He is responsible for directing the design, acquisition, development, and implementation of specialized databases, tools, and applications to support clinical and translational research at UC Davis. In addition, he serves as a representative to the national consortium of CTSA award recipients to develop resources to benefit all represented CTSA institutions. He works closely with the Biomedical Informatics Program director to help investigators make the most efficient use of informatics services and resources.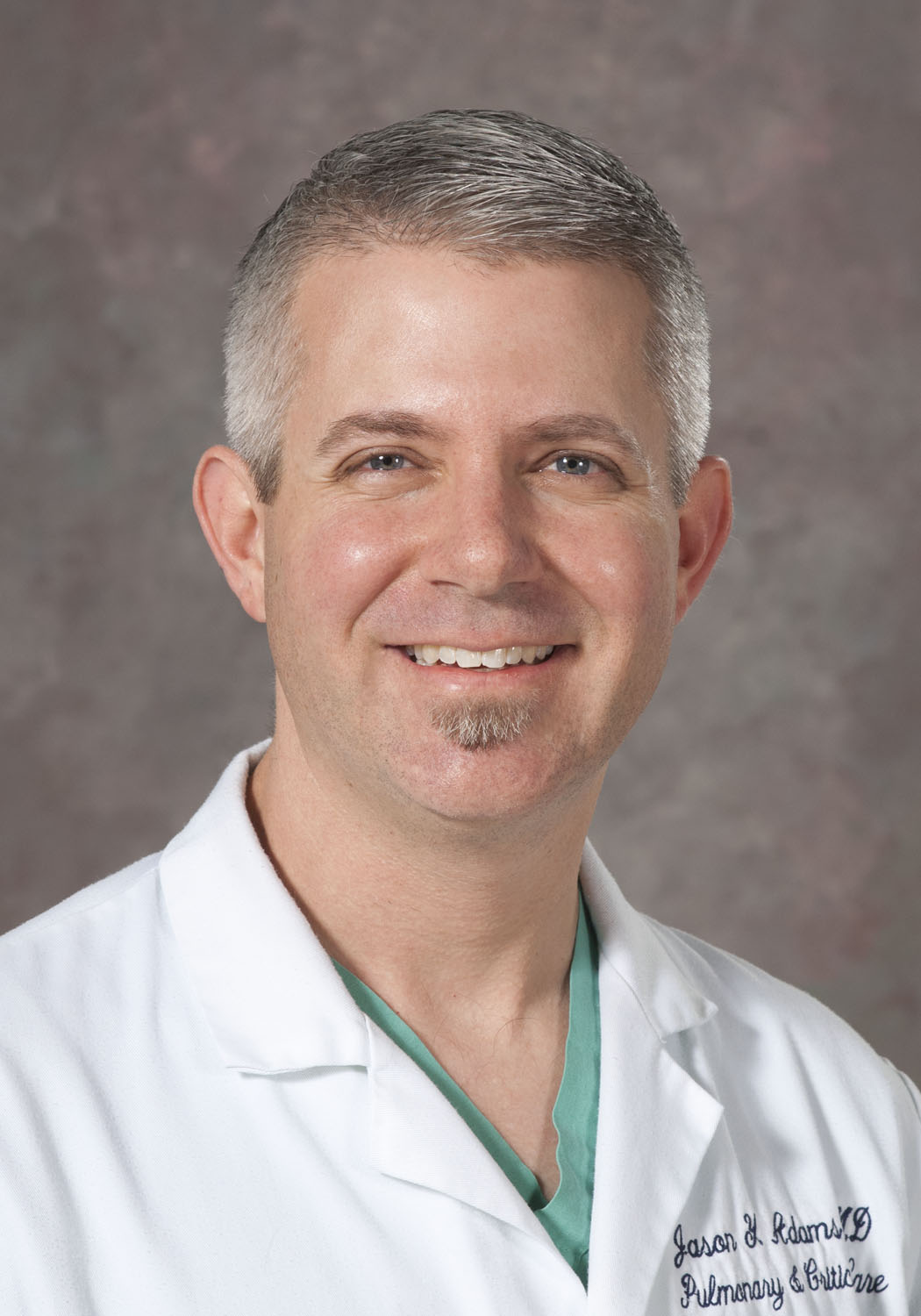 Jason Adams, M.D., M.S.
Director, Data and Analytics Strategy
Medical Director, Data Center of Excellence
Jason Adams, M.D., M.S. is charged with providing IT leadership to support business intelligence, data management, data governance, and analytics for UC Davis Health in its drive to become a world leader in the use of data and analytics in healthcare.
Dr. Adams works with health system leaders to improve the ability of UC Davis Health to use data and analytics to improve healthcare delivery, health system operations, and research. He also provides strategic direction related to the development, maturation, and expansion of the Data Center of Excellence. He serves as Co-Chair of the Health Data Oversight Committee and Co-Lead the UC Davis Health IT Data Center of Excellence. In addition to his role in IT, Dr. Adams is a Pulmonary and Critical Care Medicine physician with extensive clinical experience caring for patients with critical illness and both acute and chronic pulmonary diseases. He also runs a multi-disciplinary research lab focused on the use of artificial intelligence (AI) methods, physiologic sensors, and electronic health record data to improve the way we diagnose critical illnesses and predict clinical trajectories in the ICU.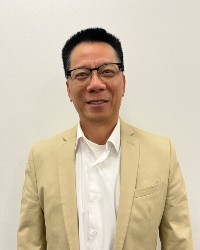 )
Minh Hien Vo, B.S.
Director, Data Acquisition and Architecture
mvo@ucdavis.edu
Minh Vo, B.S. is charged with facilitating data acquisition and extraction of clinical, research, and finance data.
Minh is responsible for managing the Research IT, Clinical Data Warehouse Development and Administration teams to provide critical data services to UC Davis Health customers including: Clinical, Finance, Purchasing, Operation, Research, Innovation Technology, School of Medicine, and School of Nursing. The service offerings consist of research infrastructure management and support, architecture design, data acquisition, data extraction, development, implementation, and management of re-usable data sets, databases, analytical tools, and applications. In addition, he works closely with the other UC and UC Health campus to help share and integrate data to support mission critical initiatives. He also collaborates with the research community to support their research studies and funding request submissions.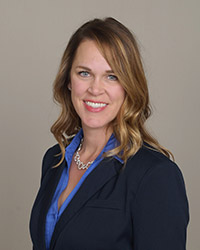 Jodi Nygaard, M.S.
Director, Data Access and Delivery
jlnygaard@ucdavis.edu
Jodi Nygaard, M.S. manages a team of skilled analytics staff who provision reports, dashboards, data extracts, data sources, and other analytics assets in support of all clinical operations and research projects at UC Davis Health and Marshall Medical Center.
Jodi is responsible for the intake of data requests to ensure the use of self-service tools when possible, to leverage existing assets, and to find the best solution for the creation of new assets when necessary. She is also charged with prioritizing the queue of requests with the guidance of the Request Prioritization Committee and providing transparency to all stakeholders on the status of their requests. Jodi is responsible for developing processes that ensure the most efficient data provisioning, that adheres to all IRB and Compliance requirements as well as the highest quality of deliverables. She directs the maintenance, access, and delivery of content in Epic's Cogito module including Cognitive Computing. Jodi works with stakeholders to develop strategies for incorporating data into clinicians' and operational end user workflows so that analytics are easy to gain insight from.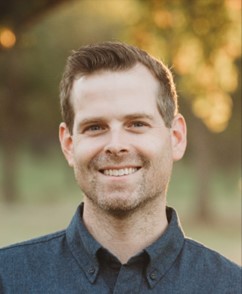 Chris Hilscher, M.B.A. CSSGB
Manager, Data Curation
cahilscher@ucdavis.edu
Chris Hilscher, M.B.A., CSSGB manages a team of analysts and program managers focused on large scale aggregation, semantic curation, and sharing of enterprise reusable data assets including patient registries, complex clinical metrics, and outcome measures.
Chris oversees the work of the individual Domain Specific Units (DSU), consisting of one or more analysts focused exclusively on asset development in a single clinical or operational domain partnered with a lead Subject Matter Expert and a domain-specific program manager. This partnership ensures that the right work - as prioritized by the clinical/operational leaders - gets done the right way, enabling data assets to be used reliably across UC Davis Health for research, quality and safety, and operational applications. The DSU model is employed within Emergency Medicine, Pulmonary and Critical Care, Pharmacy, Telehealth, and the Cancer Center.
Chris is also responsible for supporting the development and maintenance of a set of data curation best practices - ensuring the work of the DSUs follows these standards and are made available in our enterprise data management platform, Collibra. In addition, Chris partners with the Health Data Oversight Committee on data governance related activities around; meta-data management, artificial intelligence, and third-party health data sharing.
Paul Pannu
Manager, Research IT Infrastructure
pspannu@ucdavis.edu
Paul Pannu, M.S. is charged with managing a team of clinical informatics specialists and data systems analysts, focused on provisioning research infrastructure for a wide range of projects.
Paul is responsible for leading the effort in the design and development of compute resources, ranging from on-prem solutions to cloud computing. The latest technologies and platforms are leveraged based on researchers' needs when it comes to server solutions, statistical analysis tools, and delivering data sets in a secure manner. Paul's team members consists of subject matter experts of many research tools such as REDCap, Freezerworks, Velos eResearch, DocuSign, and OMOP. In addition, Paul serves as a Data COE representative on the Health Computing Core (HC2) in collaboration with the Health System Infrastructure COE. Some of the services managed in this area include system architecture, systems administration, data migration, network and storage solutions, cloud architecture, and data analytics support.