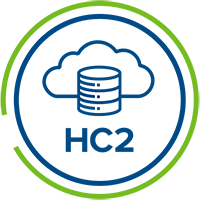 We provide sophisticated, secure, and easy-to-use computing environments with which to store and compute upon data. Interested collaborators should request access to our Advanced Computing Environment (ACE) below.
Allows for timely, reliable, and a transparent pathway to accelerate innovative research, improve care, and expand our decision making capabilities.
HC2 focuses on the use of best practices and standards related to data storage and support of analytical software.
Focused on providing tools, models, and environments to democratize access to, protect, enable, and maximize the effective use of data as an institutional asset.
Supports requestors in assessing the best pathway for managing their computational needs and connects/liaises with third parties when the computational need exceeds internal capabilities.
Informed and enabled clinical workforce prepared and supported to leverage data in practice.