UC Davis School of Medicine names new vice dean for research
Kim Barrett joins from nationally ranked UC San Diego School of Medicine
(SACRAMENTO)
Kim Barrett, distinguished professor of medicine at UC San Diego and director of the division of graduate education at the National Science Foundation, has been appointed vice dean for research at the UC Davis School of Medicine, effective Nov. 1, 2021.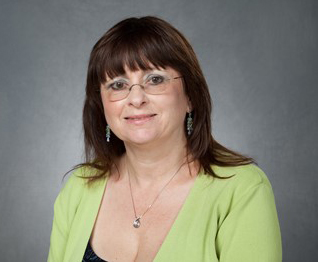 In this role, Barrett will be charged with creating an innovative vision for the future of research at the School of Medicine that emphasizes collaboration to transform health. She will be responsible for implementing key initiatives and fostering partnerships across UC Davis Health, and with other schools, centers, and colleagues throughout UC Davis. Barrett will also lead the medical school's collaborative efforts to develop UC Davis' Aggie Square research program.
Barrett is an internationally recognized scholar in gastrointestinal physiology and has published extensively and received numerous awards for her academic contributions as well as her teaching, administrative skills, and mentoring. These include the 2021 Distinguished Achievement Award for Basic Science from the American Gastroenterological Association.
"I am extremely pleased that Kim Barrett has been appointed as vice dean for research at the School of Medicine and I am confident she will play a key role in expanding UC Davis' robust research portfolio," said Prasant Mohapatra, UC Davis vice chancellor for research and co-chair of the recruitment advisory committee. "I look forward to working with her to foster new collaborations that leverage the broad range of expertise across our campus."
A native of the United Kingdom, Barrett received her Bachelor of Science and doctoral degree from University College London. Following a post-doctoral fellowship at the National Institutes of Health, she joined the faculty of UC San Diego School of Medicine in 1985 and became a professor of medicine in 1996.
During her tenure at UC San Diego, Barrett held numerous leadership roles including the dean of the Graduate Division and the vice chair for research in the Department of Medicine.