The Sarcoma Advanced Research and Clinical Fellowship
The objective of the Orthopedic Oncology fellowship is to gain extensive clinical experience in the evaluation and treatment of musculoskeletal neoplasia and bone disorders, including skeletal sarcomas, soft tissue sarcomas, benign soft tissue tumors, benign bone tumors, metastatic disease to the bone and soft tissues, and metabolic bone disease. Principles of non-operative management will also be taught and emphasized. Pediatric and adult exposure is very broad, and a multidisciplinary approach is embraced. Basic, translational, and clinical research opportunities are readily available. The fellow will work primarily with the two Orthopaedic Sarcoma Surgeons but have opportunities to scrub with other surgical disciplines as it relates to the diseases we see and treat. Our program participates in the SF Match Program and is ranked among the best Oncology fellowship programs in the nation.
Our Sarcoma Oncology Team
---
---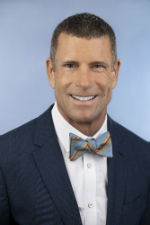 What to expect
(SARC) is a one-year program that provides extensive and intensive exposure to tertiary/quaternary sarcoma surgery. The clinical experience includes the management of the complete array of benign and malignant musculoskeletal neoplastic and pseudoneoplastic conditions. The service treats patients of all ages and all anatomic locations afflicted with mesenchymal neoplasia. Soft-tissue and bone sarcomas are managed primarily by our service.
Fellowship Goals
Develop skills as sarcoma surgeon and ready to perform complex resections of the extremities, pelvis, and trunk
Develop complex reconstructive skills to include both biologic and non-biologic reconstructions
Develop knowledge base to serve as an expert sarcomatologist
Develop knowledge base to serve as an expert in management of benign bone and soft tissue musculoskeletal neoplasms
Hone diagnostic skills in musculoskeletal neoplasms and pseudotumor situations
Develop expertise and advocacy for the management of metastatic bone disease
Complete a research project of high-quality and impact
The fellowship begins on August 1 and ends on July 31. Compensation for PGY6 is $89,112.03/year, with excellent benefits. For more information, please contact Debra Sample at dasample@ucdavis.edu or 916-734-2958.
Sarcoma Advanced Research and Clinical Fellowship (SARC) interview dates for the 2022-2023 recruitment cycle will be held on Monday, February 27, and Monday, March 13, 2023.