Pediatrics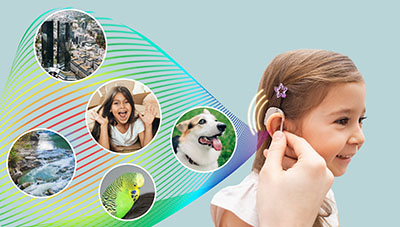 The Audiology team at the UC Davis Health Department of Otolaryngology provides comprehensive evidence-based assessments of children with hearing disorders.
Pediatric Audiology services include: Newborn Hearing Screening Program, Diagnostic Evaluations, Auditory Brainstem Response (ABR) tests, Otoacoustic Emissions, Hearing Assistive Technology, Hearing Aid Dispensing, Pediatric Cochlear Implants, and access to our Cleft and Craniofacial Team.

Check out our Pediatric Otolaryngology page for more information!