Pediatric Rehabilitation Medicine Fellowship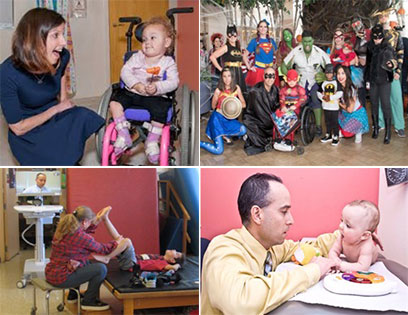 | | |
| --- | --- |
| Institution: | UC Davis School of Medicine Department of Physical Medicine and Rehabilitation |
| Type of Fellowship: | Subspecialty training in Pediatric Rehabilitation Medicine |
| ACGME Accredited: | Yes |
| Length of Fellowship: | 2 years |
| Prerequisites: | Completion of PMR residency and California licensure by start of fellowship |
| Starting Date: | July 1 |
| Application Deadline: | November 30 |
| Approximate Interview Date: | October - December |
| Salary Level: | Equivalent to PGY-5 (based on UC PGY salary scale) |
Application Process:
All fellowship applications are accepted through ERAS only. Please submit all requested documentation, including your current CV and three letters of recommendation. One letter should come from the Residency Program Director, with two other supporting letters from appropriate faculty attesting to your qualifications. Interviews will be held after the receipt of all application materials.
Description:
UC Davis Health Physical Medicine and Rehabilitation has partnered with Shriners Hospitals for Children Northern California to develop a two-year comprehensive Pediatric Rehabilitation Medicine Fellowship Program (PRM). The Fellowship will focus on caring for children with congenital and acquired disabilities, to include: spinal cord injury, spina bifida, cerebral palsy, brachial plexus injury, limb deficiency, neuromuscular disease, burn injury, sports and pediatric brain injury. Fellows will also have extensive exposure to gait and motion analysis.
The PRM Fellow will have a minimum of two months of dedicated research time during this two-year Fellowship program.
Additional funds for books, conferences and other direct educational needs may be available, and is determined on a year-to-year basis.