UC Davis Biomechanics, Rehabilitation, and Integrative Neuroscience (BRaIN) Lab
The UC Davis BRaIN Lab investigates how the brain controls movement. Our goal is to understand how aging and neurologic conditions like stroke affect how we move, learn, and adapt. Our expertise in neurophysiology and biomechanics helps us understand the control of common movements such as walking, reaching, and grasping. Knowledge gained from our work can help improve rehabilitation therapies, retain and restore mobility, and improve quality of life, autonomy, and independence.
Our team is committed to carrying out the UC Davis Principles of Community. We work with UC Davis faculty across the School of Medicine, College of Biological Sciences, and College of Engineering. Through education, sharing our research results, and service, the BRAIN Lab team is passionate about improving lives and transforming healthcare. Our lab has locations on both the medical and main campuses of UC Davis. We also partner with the Department of Veteran Affairs, through the VA Northern California Health Care System, and the Shriner's Hospital for Children – Northern California. This combination of resources provides us multiple opportunities to reach people in the community.
Our Director is a leader in neurorehabilitation, elected as a Catherine Worthingham Fellow of the American Physical Therapy Association, the profession's highest honor. She has a long history of independent research supported by sources including the Department of Veterans Affairs, National Institutes of Health, and National Science Foundation. Since joining the UC Davis faculty in 2018, she worked to establish the UC Davis Center for Neuroengineering and Medicine and now serves as its Co-Director.
BRaIN Lab Leadership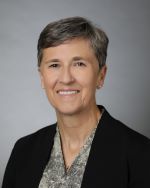 Carolynn Patten, Ph.D., P.T., F.A.P.T.A.
Director