UC Davis Biomechanics, Rehabilitation, and Integrative Neuroscience (BRaIN) Lab
The UC Davis Department of Physical Medicine and Rehabilitation's Biomechanics, Rehabilitation, and Integrative Neuroscience (BRaIN) Lab investigates how the brain controls human movement. Our goal is to identify the mechanisms of movement dysfunction in age-related and neurologic conditions, with a focus on stroke. We seek to gain greater understanding of age- and stroke-related disability, improve clinical assessments and therapies, and maximize motor function to improve mobility and quality of life.
Our team works primarily with adults, and we are committed to carrying out the UC Davis Principles of Community through our work. Through education, sharing our research findings, and service, our team is passionate about improving lives of elders and individuals with stroke. Our expertise in neurophysiology and biomechanics help us to understand both the internal and external characteristics of movement dysfunction. Our lab spans the medical and main campuses of UC Davis and partners with the VA Northern California Health Care System, affording us access to many resources and multiple research settings.
Our Director has an uninterrupted history of federal research funding from sources including the: Department of Veterans Affairs, National Institutes of Health (NIH), and National Science Foundation. She currently serves as Chair of the NIH Musculoskeletal Rehabilitation Sciences Study Section and is part of the leadership team for the UC Davis Neuroengineering and Medicine Initiative. The BRaIN Lab collaborates with UC Davis faculty across the disciplines of Medicine, Biological Sciences, and Engineering to work toward common goals of education, research training, and improving the lives of individuals with neurologic disorders.
BRaIN Lab Leadership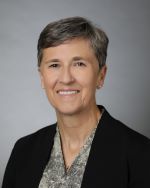 Carolynn Patten, Ph.D., P.T., F.A.P.T.A.
Director