Volunteer - BRaIN Lab
Do you want to be involved in research that advances knowledge in rehabilitation? The BRaIN Lab is an interdisciplinary team composed of researchers at all levels, from undergraduate students to postdoctoral researchers and scientists. Researchers in our lab typically have backgrounds in kinesiology, engineering, medicine, rehabilitation therapies, and/or neuroscience.
We are looking for enthusiastic, eager-to-learn volunteers to help with our upcoming and ongoing research projects. Positions and time commitments vary, and there are opportunities for undergraduate students to earn academic credits.
For more information on how to volunteer with the BRaIN Lab, please email hs-brainlab@ucdavis.edu.
Prospective Graduate Students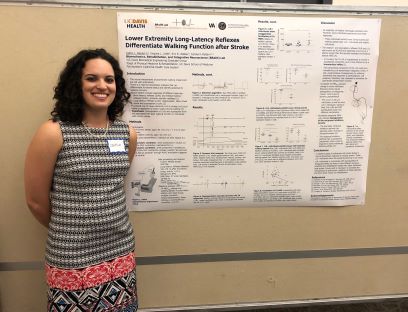 Our lab has worked with students across a variety of areas of study. M.S. and Ph.D. students typically work in a laboratory as part of their degree requirements. Some graduate groups that we work with include Biomedical Engineering, Neuroscience, and Human Development. Please see the individual graduate group sites for information regarding program admission requirements.
If you are a current graduate student at UC Davis interested in arranging a lab rotation, please contact us at the email address above.