Clinical Child and Adolescent Psychology (CCAP) Training Programs
UC Davis Health has a commitment to the training and education of highly qualified behavioral health professionals in psychology and psychiatry. Our clinical child and adolescent psychology training programs are committed to the lifelong learning process and aims to create an environment that supports trainees to develop across different competency areas by recognizing their strengths and areas for growth. We also respect each trainee's unique cultural identity that the trainee brings to the team, clinic, and community.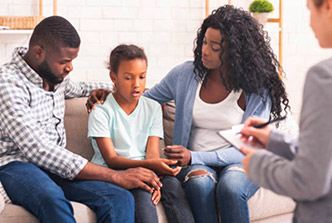 Clinical Child and Adolescent Psychology Doctoral Internship
Our one-year doctoral internship program integrates clinical training with a strong academic approach.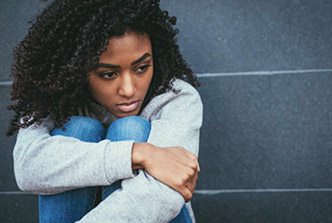 Postdoctoral Clinical Child and Adolescent Psychology Fellowship
Fellows receive advanced training and provide direct psychological services during this one-year program.
For the safety and protection of patients, their families and healthcare providers and staff, we have the ability to continue to conduct all outpatient visits through telepsychiatry video visits (instructions PDF).
Our Clinical Child and Adolescent Psychology (CCAP) Training Programs are closely adhering to local, departmental, state, and national recommendations to maintain a safe environment for our staff and for our clients. To that end,we provide telehealth services via video on Zoom and phone. Our training activities including supervision (individual and group), didactic seminars, and case conferences are also being offered via video/Zoom. Trainees have access to utilizing personal protective equipment (PPE) and larger meeting spaces for any in-person services or training opportunities.
The Department of Psychiatry and Behavioral Sciences has over 80 faculty members. Psychologists in our department represent a wide array of clinical and research interests and expertise. Several psychologists within the department participate in federally funded research programs that investigate the basic mechanisms of brain function, neurodevelopment, clinical studies in child and adult psychiatry, and specific psychiatric disorders, such as trauma, autism, and psychosis.
Our primary training and supervisory faculty include:
---
Our psychology and psychiatry faculty represent an array of integrated theoretical approaches, including: family systems, cognitive-behavioral, multicultural, psychodynamic/attachment-based, and interpersonal. Clinically, they have expertise in psychotherapy and comprehensive psychological assessment with infants, children, adolescents, and adults from culturally and ethnically diverse backgrounds who present with complex clinical presentations. In addition to our full-time faculty, our program includes several volunteer clinical faculty members representing a wide range of training and experience.
Program contact information and location
Clinical Child and Adolescent Psychology (CCAP) Training Programs
Training Office
Department of Psychiatry and Behavioral Sciences

2230 Stockton Blvd.

Sacramento, CA 95817-1419
The training office is located on the UC Davis Health Medical Center campus. The CCAP training sites are located off campus.