Research
February 27, 2023
Updated: April 18, 2023
UC Davis Health receives 2023 Top Ten Clinical Research Achievement Award
Award recognizes impactful research on Duchenne Muscular Dystrophy
(SACRAMENTO)
UC Davis Health is pleased to announce that the Chair of Physical Medicine and Rehabilitation Craig McDonald and his team were honored with a 2023 Top Ten Clinical Research Achievement Award. The award is presented by the Clinical Research Forum. It is in recognition of McDonald's remarkable work developing a stem cell therapy to treat the most severe patients with Duchenne muscular dystrophy (DMD). The rare genetic disorder causes muscle loss and physical impairment in young people and leads to premature death.
McDonald is the national principal investigator leading HOPE-2, a multicenter double-blind randomized trial.
"We are honored to receive this prestigious award for our work on a promising novel therapy for patients with late-stage DMD," said McDonald, professor of pediatrics and physical medicine and rehabilitation. "Our clinical trial HOPE-2 showed significant and unprecedented stabilization of skeletal muscle deterioration in the arms and cardiomyopathy affecting the heart in DMD patients who are unable to walk."
HOPE-2 is a collaboration with Capricor Therapeutics and the Smidt Heart Institute at Cedars-Sinai Medical Center, where pre-clinical work on the cell therapy was done.
Selection criteria for the Top 10 Clinical Research Achievement Award
The Top Ten Clinical Research Achievement Award honors groundbreaking achievements in clinical research from across the U.S. A Clinical Research Forum panel selects the Top 10 award recipients from clinical research studies published in peer-reviewed journals in 2022. The selection is based on:
the degree of innovation and novelty involved in the advancement of science,
contribution to the understanding of human disease or physiology
potential impact upon the diagnosis, prevention or treatment of disease
McDonald's award-winning paper on the HOPE-2 trial was published in The Lancet.
Clinical research that brings hope to DMD patients
UC Davis Health Vice Dean for Research Kim E. Barrett nominated McDonald for this award.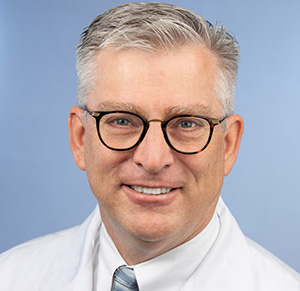 "We were delighted to nominate Dr. McDonald for this recognition and so pleased to learn of his selection as a Top 10 Clinical Research awardee," said Barrett, distinguished professor of physiology and membrane biology at UC Davis. "His work has critical implications for treating patients with Duchenne muscular dystrophy and is a great example of the caliber of research done at UC Davis Health."
The intravenous cell-based therapy utilizes cardiosphere-derived cells. It represents an exciting and innovative approach to stabilizing upper limb and heart function for patients with the most severe DMD. As it addresses the later stages of the disease, it can tremendously impact the quality of life for boys and young men with DMD and lessen the burden of care for their families.
"I would like to thank Dr. Barrett for the nomination and recognize my partners at UC Davis and the many other institutions that collaborated on this groundbreaking clinical trial," McDonald said. "Special thanks go to the patients and their families, my co-authors on this study, and the fantastic teams in the Department of Physical Medicine and Rehabilitation Neuromuscular Research Program and the UC Davis Alpha Stem Cell Clinic. We also received important assistance from Parent Project Muscular Dystrophy, a leading advocacy group for DMD patients and families."
The next phase of this research is already under way with the HOPE-3 trial. McDonald and his team are recruiting young patients with DMD for this multi-center, randomized, and double-blind clinical trial.
About the Clinical Research Forum and the Top 10 Clinical Research Award
The Clinical Research Forum promotes understanding and support for clinical research and its impact on health and healthcare.
"The Top 10 Clinical Research Achievement Awards honor and celebrate the innovation, tireless efforts and profound contributions that clinical researchers and advocates have made on the health and wellness of humanity," said Harry P. Selker, chair of the Clinical Research Forum and dean of Tufts Clinical and Translational Science Institute at Tufts University. "We congratulate the 2023 winners for their outstanding efforts."
Related Stories: