UC Davis School of Medicine receives national award for diversity, inclusion
(SACRAMENTO)
The UC Davis School of Medicine was recently named among the nation's top institutions in higher education for its commitment to diversity and inclusion.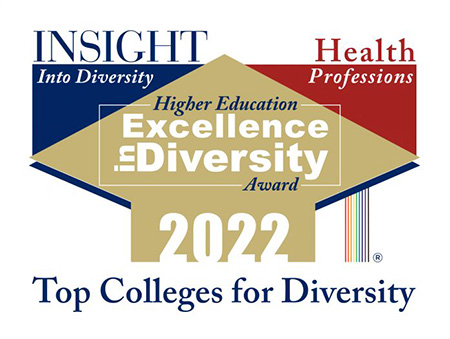 On Oct. 13, INSIGHT Into Diversity announced that the medical school was one of 63 institutions of higher education to receive the 2022 Health Professions Higher Education Excellence in Diversity (HEED) Award.
"Ranked as the third most diverse medical school in the country, we are committed to advancing health equity and training future physicians who reflect diverse communities throughout California and nationwide," said Susan Murin, interim dean of the UC Davis School of Medicine.
We are honored that INSIGHT Into Diversity has recognized our mission-driven efforts to make health equity a reality by training a diverse and culturally competent workforce committed to serving our most vulnerable communities. While we recognize there is much more work to do, this is a welcome acknowledgment of all we've done so far."
The Health Professions HEED Award acknowledges multiple U.S. health schools – including medical, pharmacy, nursing, veterinary, allied health, and more – that demonstrate outstanding commitment to diversity and inclusion. Honorees will be highlighted in the December 2022 issue of INSIGHT Into Diversity magazine – one of the oldest diversity publications in higher education.
David Lubarsky, CEO of UC Davis Health and vice chancellor for human health sciences, said, "Diversity is a defining feature of UC Davis Health, and we embrace it as a source of strength. Our differences – of race, ethnicity, gender, religion, sexual orientation, gender identity, age, socioeconomic status, abilities, opinions and experience – combine together and make us a more effective health care provider to the many communities we serve."
Multiple programs and initiatives were highlighted in the UC Davis School of Medicine's application, including, but not limited to: Prep Medico, Health Equity Academy, the Inclusion, Diversity, Anti-Racism, and Equity (I-DARE) initiative, and its student-run clinics.
Hendry Ton, associate vice chancellor for health equity, diversity and inclusion, expressed deep gratitude. "It is an honor be recognized for our comprehensive work to advance diversity, equity, and inclusion both at UC Davis and in support of the communities around us," he said. "The awards committee noted this as a distinctive feature of UC Davis and I think it accurately reflects the many wonderful programs, initiatives and community engagements focused on DEI. I am so grateful for everyone that played a role in this effort. It takes a village!"