Deep Brain Stimulation Program | Our Team
The Departments of Neurology and Neurological Surgery at UC Davis are home to internationally recognized experts in neurological disorders. Our Deep Brain Stimulation Program includes a highly experienced, multidisciplinary team of physicians, nurses and researchers who utilize state-of-the-art technologies combined with compassionate care to provide the most current and effective treatments for our patients.
Neurological Surgery

Kiarash Shahlaie, M.D., Ph.D. – Surgical Director
Dr. Shahlaie is a professor of Neurological Surgery at UC Davis, fellowship trained in both Movement Disorders Surgery and Minimally Invasive Neurosurgery. He is Director of Functional Neurosurgery at UC Davis and is an expert in the surgical treatment of patients with Parkinson's disease, essential tremor, dystonia, and other movement disorders, as well as patients with certain psychiatric and pain conditions. Dr. Shahlaie also directs the Bronte Research Program at the UC Davis Center for Neuroscience, a research laboratory focused on developing new and innovative deep brain stimulation strategies to improve neurological performance.
Profile »
Neurology

Lin Zhang, M.D., Ph.D. – Medical Director
Dr. Zhang is a clinical professor of Neurology at UC Davis. His primary clinical and research interests are in Parkinson's disease (PD), tremor, ataxia, and other movement disorders. As the medical director of the DBS program at UC Davis, he is particularly interested in the clinical applications of DBS. Under his direction the DBS program of UCDavis has become a referral center that offers implantation surgery weekly and clinical programming visits daily, serving the greater Sacramento area and northern California. Profile »
Joshua Dayananthan, M.D.
Dr. Dayananthan is an Assistant Clinical Professor in the UC Davis Department of Neurology. He is fellowship trained and specializes in Movement Disorders, with a particular interest in diagnosis and treatment of Huntington's disease and Parkinson's disease, including medical therapies and deep brain stimulation. His procedural skills include deep brain stimulation programming.
Profile »
Alexandra Duffy, D.O.
Dr. Duffy is an assistant clinical professor of Neurology at UC Davis. As a fellowship-trained neurologist specializing in Movement Disorders, she has expertise in the treatment of Parkinson's disease, including deep brain stimulation, and she is experienced in the management of Dystonia, including neurotoxin injection treatment. She also has specialized training in the diagnosis and treatment of essential tremor, Parkinson's Plus Syndromes, Ataxias, and Restless Leg Syndrome. Profile »
Kristina Hart, D.O.
Born and raised in small town Colorado, Dr. Hart developed an interest in neurology at young age due to personal life exposures and further cultivated this as she obtain her B.S. in psychology with a neuropsychology focus at CU Denver. She then moved to small town Oregon where she obtained her D.O. degree at Western University of Health Sciences COMP-Northwest. She completed her intern year at UC Davis. She is interested in serving underserved areas as a general neurologist after completing residency. In her free time she enjoys local and international travel, hiking, visiting the coast, spending time with her husband, and playing with her 3 dogs.
Norika Malhado-Chang, M.D.
Dr. Malhado-Chang is an associate clinical professor of Neurology at UC Davis. Specializing in movement disorders, she has specialized training in the diagnosis and treatment of conditions such as Parkinson's disease, focal and generalized dystonia, tremor, Restless Legs Syndrome, and Parkinson's Plus Syndromes such as multiple system atrophy and progressive supranuclear palsy.
Profile »
Laura Sperry, M.S.N., R.N., ANP-C, DBS Program Director
Laura Sperry has been in clinical practice as an adult nurse practitioner since 2004. She started her career working with the U.C. Davis Department of Obstetrics and Gynecology, Division of Urogynecology. In 2012, she joined the U.C. Davis Deep Brain Stimulation (DBS) program. Laura assists patients and families throughout the surgical process, conducting the pre-surgical "On" and "Off" testing and programming the stimulators after the DBS device is implanted. In addition, she is one of the facilitators for the post-DBS Parkinson support group, Staying Healthy with Deep Brain Stimulation. Full Bio »
Vicki Wheelock, M.D.
Dr. Wheelock is a clinical professor of Neurology at UC Davis. As a neurologist specializing in Movement Disorders, she has special interests in Huntington's disease, Parkinson's disease and ataxia. She directs the Huntington's Disease Center of Excellence at UC Davis and has extensive expertise in the treatment of Parkinson's' disease, including both medical therapies and deep brain stimulation.
Profile »
Neuropsychology / Psychiatry
Michelle Chan, Ph.D.
Dr. Chan is a neuropsychologist who offers comprehensive neuropsychological evaluations through the Neuroscience Clinic at UC Davis. Dr. Chan also works closely with the UC Davis Comprehensive Epilepsy Program and the UC Davis Deep Brain Stimulation Program, and participates in the pre- and post-surgical neuropsychological evaluations of patients undergoing surgery for epilepsy and various movement disorders.
Profile »
Sarah Farias, Ph.D., ABPP-CN
Dr. Farias is a board-certified neuropsychologist with experience in the cognitive assessment of clinical populations. She is a Professor of Neurology at UC Davis and co-leads the Clinical Core for the federally funded UC Davis Alzheimer's Disease Research Center. Her research in the area of cognitive aging has been funded by the National Institute of Aging (NIA) for the last 10 years.
Profile »
Debra Kahn, M.D.
Dr. Kahn is a board certified psychiatrist and an associate clinical professor in the Department of Psychiatry and Behavioral Sciences at UC Davis. She is also the Director of Psychosomatic Medicine, experienced in treatment of cognitive disorders, substance abuse, affective disorders, and movement disorders. Her collaboration with the DBS program includes pre-op psychiatric evaluations, post-op psychiatric treatment, presentations to the DBS support group, and participation in case conferences.
Profile »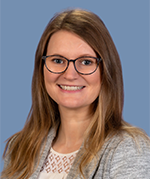 Alyssa Weakley, Ph.D.
Dr. Weakley is a neuropsychologist offering comprehensive cognitive evaluations to geriatric and adult patients with a wide range of neurologic conditions. She has clinical and research expertise in neurodegenerative disorders including mild cognitive impairment, Alzheimer's disease, and Parkinson's disease. She is also part of the Comprehensive Epilepsy Program and provides pre- and post-surgical evaluations, Wada procedures, and intra-operative language mapping.
Profile »
Epilepsy
Trishna Kantamneni, M.D.
Dr. Kantamneni is board certified in child neurology. She is a pediatric epileptologist and the Director of the UC Davis Health Pediatric Epilepsy Program. She completed a Fellowship in Epilepsy at the Cleveland Clinic in Cleveland, Ohio in 2018. She specializes in offering individualized care for infants, children and adolescents with various seizure disorders with emphasis on difficult to treat epilepsy and evaluation for epilepsy surgery.
Profile »
Kiran Kanth, M.D.
Dr. Kanth graduated from the Neurology Residency Program at the University of Virginial Medical Center, Charlottesville, VA in 2017. She completed a Clinical Neurophysiology Fellowship in 2018 and an Epilepsy Fellowship in 2019, both at the Mayo Clinic in Rochester, MN. She is a board certified neurologist with special clinical interest in epilepsy surgery evaluation, which determines if an epilepsy patient may be a candidate for surgical intervention. Profile »
Jeffrey Kennedy, M.D.
Dr. Jeffrey Kennedy completed fellowships in Epilepsy and Clinical Neurophysiology at the Northwestern University Feinberg School of Medicine in Chicago, IL. He is a board certified neurologist and epileptologist. He has authored review literature on the use of electroencephalogram (cEEG) monitoring in the ICU and reporting rates of seizures and nonconvulsive seizures in patients in patients with primary and metastatic brain tumors.
Profile »
Katherine Park, M.D.
Dr. Park is a board certified in Neurology by the American Board of Neurology and Psychiatry. She graduated from the UC Davis Department of Neurology Residency Program in 2017. She earned her medical degree from the School of Medicine at Loma Linda University in Loma Linda, CA in 2013. She sees epilepsy patients in the Campus Commons and Midtown offices of the UC Davis Medical Group.
Profile »
Masud Seyal, M.D., Ph.D.
Dr. Seyal is Director of the Clinical Neurophysiology laboratory and the UC Davis Medical Center Comprehensive Epilepsy Center. Dr. Seyal specializes in the management of patients with epilepsy. His current research is focused on respiratory and cardiac disturbances during epileptic seizures. These disturbances may underlie sudden unexpected death in epilepsy (SUDEP), a common cause of mortality in patients with epilepsy. This work has resulted in several publications in premier neurology journals including Brain and Epilepsia.
Profile »
Craig Watson, M.D., Ph.D.
Craig Watson is board certified by the American Board of Psychiatry and Neurology. He specializes in treating medically intractable epilepsy, hippocampal sclerosis, lesional epilepsy, nonpharmacological epilepsy therapy, and neuroimaging in epilepsy, especially quantitative volumetric MRI of medial temporal lobe structures. Dr. Watson also has research, clinical, and educational interests in neuroanatomical correlates of neurological disorders. Dr. Watson completed a fellowship in the Visiting Scientist - Epilepsy Program at the Montreal Neuro Institute at McGill University in Montreal, Canada in 1991. Profile »
Intraoperative Neurophysiology
Kevin O'Connor, Ph.D.
Kevin O'Connor is a neuroscientist with research and clinical interests in sensory processes and motor control. He specializes in single-neuron electrophysiological recording in sensory and motor-related systems and for clinical behavioral evaluation in movement-impaired individuals.
Full Bio » (PDF)
Surgical Coordinator
Robert Dillman
Administrative Coordinator
Meriah Horton
Clinic Coordinator
Kandis Kaltenbach