Deep Brain Stimulation Program | Patient Experiences
In the story below one of our patients describes his experience with Deep Brain Stimulation and the difference it has made in his life.
Essential Tremor Tamed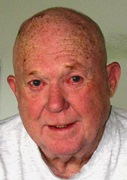 My hands began shaking when I was 30. I am now 80. Nine years ago I had a stroke that that cured the shaking in my right hand; however my left hand was still shaking and getting worse. Five years ago I went to the UC Davis Department of Neurology and received a medication to relieve the shaking. The pills worked for awhile, and then they stopped working.
After the pills stopped working I was accepted into the Deep Brain Stimulation (DBS) Program. This program takes many steps and considerable time, however when it's done, it's really worth it! If properly adjusted, there are no side effects. I would recommend DBS to anyone with severe essential tremor. DBS IS GREAT!
William Giauque