Children's Miracle Network (CMN) awards grants to UC Davis Children's Hospital for 2021-2023
(SACRAMENTO)
Eleven grants totaling $352,554 have been awarded by Children's Miracle Network (CMN) at UC Davis to clinicians and researchers at UC Davis Children's Hospital. Grants in the amount of $152,554 will enhance the clinical care of children, while $200,000 was awarded for research directly improving the health and welfare of children.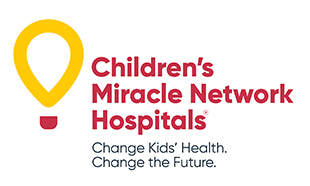 Each year, applications are accepted by Children's Miracle Network (CMN) for both clinical services and research grants. Each application must demonstrate how the project or research contributes to UC Davis Health Strategic Goals and/or UC Davis Medical Center Institutional Goals. The amount of funds awarded each year is determined by the CMN Executive Committee and chief executive officer of UC Davis Medical Center.
Clinical services grants funded for 2021-2023 for UC Davis Children's Hospital:
Extra-Corporeal Life Support (ECLS) simulation, high fidelity – Stephanie Mateev
Pupillometer to assess critically ill children ­­– Sopon "Liz" North
Ambulatory blood pressure monitoring for the diagnosis and management of pediatric hypertension – Stephanie Nguyen
UC Davis Children's Hospital pediatric inflammatory bowel disease (IBD) patient information guide – Daphne Say
Joint effort between wound care and perioperative services to reduce pressure-related injuries in pediatric surgical patients – Jenni Prevatt
Decreasing radiation exposure in pediatric PICC placement – Kathryn Garson
Modern ultrasound to improve pediatric difficult intravenous access in the Department of Radiology – Douglas Wright
Research grants funded for 2021-2023 for UC Davis Children's Hospital:
Special consideration was given to junior faculty members and junior investigators. Faculty mentors reviewed the proposals prior to submission and included a letter of support and a current National Institutes of Health (NIH) biosketch, as applicable.
UC Davis Children's Hospital is the Sacramento region's only nationally ranked, comprehensive hospital providing care for infants, children, adolescents and young adults with primary, subspecialty and critical care. It includes the Central Valley's only pediatric emergency department and level I pediatric trauma center, which offers the highest level of care for its critically ill patients, as well as a level I children's surgery center. The 129-bed children's hospital includes the state-of-the-art 49-bed neonatal and 24-bed pediatric intensive care and pediatric cardiac intensive care units. For more information, visit children.ucdavis.edu.