Doctoral graduate realizes dream, fulfills critical role for nursing's future
National Nurses Week is observed each year from May 6 through May 12 to recognize the more than four million nurses in the U.S. It honors their significant contributions to improving the health and well-being of patients, families and communities. This feature illustrates how the Betty Irene Moore School of Nursing is making a difference and having an impact through its alumni, programs and education.
(SACRAMENTO)
The coronavirus pandemic thrust the world into a learning experience — from mask wearing and social distancing to vaccine effectiveness and appreciating the value of friends and family.
For Bill Randall, a newly minted doctoral degree prepared him to educate future nurses for a post-pandemic world and further his research in emergency nursing.
"I really wanted to teach the newbies to help guide them and mold them into what a nurse should be," explained Randall, a Class of 2020 graduate from the Betty Irene Moore School of Nursing Doctor of Philosophy (Ph.D.) Degree Program in Nursing Science and Health-Care Leadership. "I bring in my rich, diverse experience to talk about an array of topics and make it salient."
As an assistant professor at Samuel Merritt University in Sacramento, California, Randall discusses salient topics, such as COVID-19 vaccinations and end-of-life care in his Introduction to Nursing course. He also works with students on how to build robust nurse-physician relationships. This, at a time when nursing schools across the country turn away qualified applicants from undergraduate and graduate programs each year.
The Betty Irene Moore School of Nursing at UC Davis was launched, in part, to address the nursing faculty shortage. Graduates, like Randall, influence and elevate the next generation of nursing students who in turn will go on to practice in a variety of nursing roles and influence the course of American health care reform. Today, more than 20 doctoral and postdoctoral alumni educate the next generation of nurses at colleges and universities nationwide.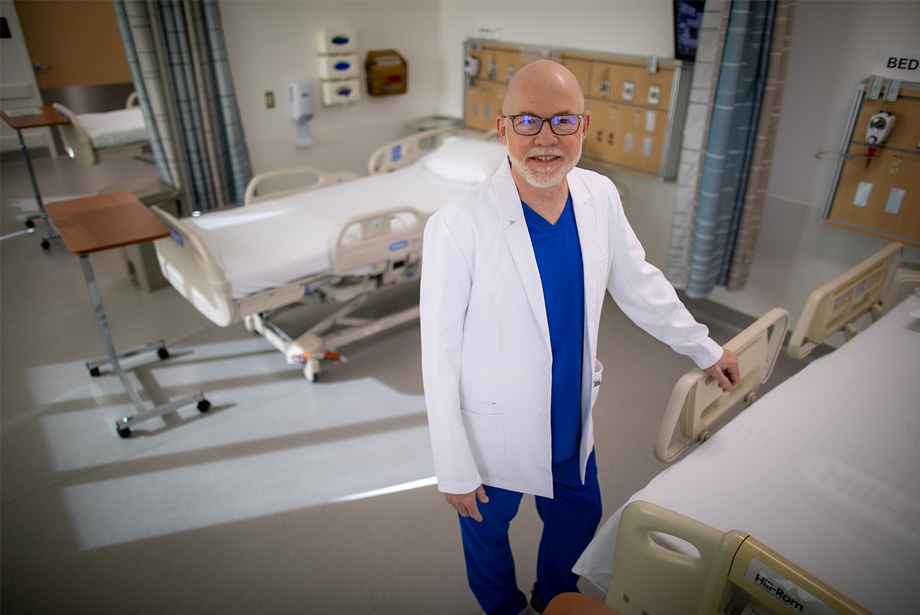 "Our Ph.D. program is committed to preparing future faculty who engage in research as well as teaching. While the curriculum emphasizes research, it also includes opportunities for mentored classroom teaching experience and elective coursework in pedagogy," explained Janice F. Bell, doctoral program director. "Our profession is facing a nursing shortage and we take seriously the imperative to prepare future nursing faculty who are ready to conduct innovative research, to teach the next generation, and to lead service initiatives locally, nationally and globally."
It's the impact Randall hoped to make when he entered the program in 2016. He was excited to achieve what he calls the "epitome of nursing education." The experience ultimately took him beyond his expectations.
"Getting the Ph.D. in nursing was a lifelong dream," he said. "Getting the degree is one thing. But being able to utilize that degree on the job and in academia, it offers promotion opportunities, research opportunities," he said. "I'm amazed at the prospects that have come from it."