Governor names Sergio Aguilar-Gaxiola to California health and wellness panel
UC Davis Health professor of internal medicine tapped for his expertise in mental health
(SACRAMENTO)
Sergio Aguilar-Gaxiola, founder and director of the UC Davis Center for Reducing Health Disparities, has been appointed to a state panel to promote health and wellness for Californians.
Gov. Gavin Newsom named Aguilar-Gaxiola and 15 other state leaders Monday to the Governor's Advisory Council on Physical Fitness and Mental Well-Being.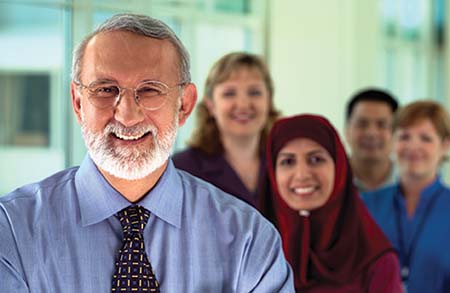 The council is led by First Partner Jennifer Siebel Newsom, who is a former college athlete, and former National Football League star defensive player Ronnie Lott.
"The pandemic has placed a spotlight on the importance of physical and mental health," Gov. Newsom said in a news release. "We are committed to elevating healthy dietary and fitness habits, and mental well-being, to help build a healthier, more resilient California for all."
Aguilar-Gaxiola, also a professor of clinical internal medicine, holds an M.D. and Ph.D. in clinical-community psychology and completed a postdoctoral fellowship in clinical and health services research. He has a long history of researching mental health and substance abuse disorders.
The council includes representatives from health and wellness organizations, youth sports programs, education, the entertainment and fitness industry, and other experts on physical and mental health.
Among those serving are: Kristi Yamaguchi, Olympic gold medalist and founder of Always Dream Foundation; Cheryl Miller, former college standout basketball player and Olympic gold medalist; and Jessica Cruz, the chief executive of the National Alliance on Mental Illness, California.
Read the announcement from the governor's office.