School of Medicine receives state funding to address Native American health needs
California budget also allocates money to support existing Rural PRIME program
(SACRAMENTO)
The UC Davis School of Medicine will develop a new academic pathway to train students interested in caring for the Native American and Alaskan Native communities, thanks to a boost in state funding.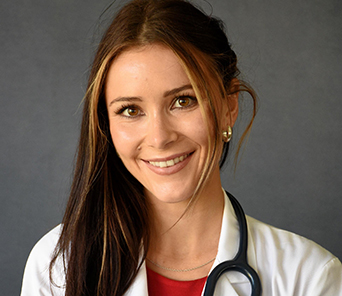 The $1.7 million allocation, included in the state budget signed by Gov. Gavin Newsom in July, comes after years of advocacy by the University of California (UC), which has sought to secure money for ongoing and new medical education programs across several campuses.
The programs are part of a UC-wide initiative known as PRIME (Programs in Medical Education), which intend to fill shortages of doctors in medically underserved areas and reduce health disparities. In addition to the funding to create the new Native American PRIME, UC Davis will receive another $1.7 million to bolster its Rural PRIME pathway, which trains students to address health issues in rural communities.
"This is a huge, huge win for us," said Mark Servis, UC Davis professor of clinical psychiatry and vice dean for medical education at the School of Medicine. "It's an incredible development, which positions us as a national leader in addressing the needs of tribal communities. We also have had to subsidize our PRIME programs, so this adds the financial resources needed to support these critical workforce development programs."
Reducing health disparities through PRIME
In all, the state budget is providing nearly $13 million to enable seven UC schools to boost enrollment and start new programs.
In addition to UC Davis, the funding will benefit UC San Diego, UC Riverside, UC Irvine, UCLA, UCSF and UC Berkeley.
PRIME was conceived by the UC Office of the President in 2004 to encourage medical schools to develop scholarly education pathways that help meet the needs of underserved populations in California.
School of Medicine leaders said the new PRIME pathway will be a draw for students who are committed to improving the health of Native Americans in California. California has more Native Americans than any other state and more than 100 federally recognized tribes.
Studies show that students and residents who train in medically underserved areas will likely end up working in such communities as physicians.
American Indian and Alaskan Native (AIAN) populations have long experienced more health complications than other groups, including higher death rates from chronic liver disease and cirrhosis, unintentional injuries and chronic lower respiratory diseases.
Very few AIAN students apply to medical schools in California, and UC Davis intends to change that.
The tribal health program will be administered under Community Health Scholars (CHS), a forward-looking initiative within the UC Davis School of Medicine that oversees the PRIME and other workforce development pathways.
The CHS pathways are: ACE-PC (Accelerated Competency-based Education in Primary Care), which allows selected students to go through medical school in three years instead of four; Rural-PRIME, for students committed to serving in rural communities; TEACH-MS (Transforming Education and Community Health for Medical Students), which is focused on urban underserved settings; and REACH (Reimagining Education to Advance Central California Health) for students to gain clinical experience in the Central Valley.
"The mission of our CHS programs is to address the physician shortage in areas that really need it, and we know that for tribal communities that need is enormous," said Alicia González-Flores, a UC Davis Health associate professor in internal medicine and CHS executive director.
UC Davis was selected for the new pathway in partnership with UC San Diego, which has the largest cohort AIAN students among UC medical schools.
Latest in ongoing effort to boost number of Native American doctors
The UC Davis School of Medicine has made it a priority to recruit Native American students and students committed to serving AIAN communities in our region, said pediatrician Eric Crossen, a health sciences clinical associate professor and director of the UC Davis Tribal CHS Pathway.
UC Davis is part of a multi-sector partnership called RISE, or Reimagining Indians into Medicine. It involves two other schools, Oregon Health & Science University (OHSU), Washington State University Elson S. Floyd College of Medicine, two tribally focused non-profit organizations and 43 tribal nations in the Pacific Northwest. One goal of RISE is to identify promising AIAN scholars interested in medical careers for the Wy'East Post-Baccalaureate Pathway at OHSU.
Wy'East is a rigorous 10-month residential preparatory curriculum designed to equip citizens and descendants of federally recognized tribes with the knowledge and skills to succeed in medical school. Graduates of Wy'East are guaranteed medical school acceptance at UC Davis, OHSU, or Washington State University. The collaboration is supported by a nearly $1 million, five-year grant from the federal government's Indian Health Service.
The first two students identified and selected by UC Davis will start Wy'east this month and be on track to enter the UC Davis School of Medicine in Summer 2022. The cohort of UC Davis Wy'East scholars will be expanded over the next several years.
In addition to RISE, the School of Medicine is part of another ambitious partnership with OHSU, called COMPADRE, or California Oregon Medical Partnership to Address Disparities in Rural Health and Education. The collaborative aims to expand access to health care between Portland and Sacramento, including in tribal communities.
New pathway to enroll 6 medical students per year at UC Davis
Under the new tribal health pathway, UC Davis and UC San Diego will each enroll six students per year in the program as soon as next school year.
The schools can use some of the funding for student scholarships. They can also fund housing subsidies in far-away locations where students will be assigned for clinical rotations.
"This level of support is really going to allow us to recruit students who we sometimes lose to other universities because of financial reasons," González-Flores said.
Most importantly, the new program will position the School of Medicine to better focus its efforts on reaching a specific demographic and moving closer to health equity.
"The ultimate dream," González-Flores said, "is to have a positive impact in the health of underserved communities in California by recruiting students who are passionate about their communities and giving them the tools and training to go back and serve those same communities."