UC Davis awarded prestigious NIH grant to train scientists in musculoskeletal research
(SACRAMENTO)
The Departments of Orthopaedic Surgery and Biomedical Engineering recently received the prestigious National Institutes of Health (NIH) T32 training program grant. The award boosts the departments' capacity to train and educate the next generation of scientists in musculoskeletal research.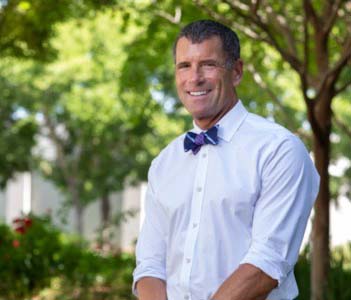 UC Davis Health is just the sixth orthopaedic surgery department in the nation to earn a T32 training program grant. It will fund four predoctoral students who will develop research skills and knowledge that uniquely support musculoskeletal health.
"We are thrilled to receive this grant in partnership with Biomedical Engineering. This will provide our trainees with unparalleled exposure to the clinical challenges associated with musculoskeletal research," said R. Lor Randall, chair of orthopaedic surgery. "This award reflects what we can achieve when we partner across departments and centers. We are so grateful to all who have helped with this campaign."
The National Institutes of Health T32 training program grant seeks to equip scientists with the knowledge and skills to advance biomedical research. Institutions throughout the country, including those in higher education, are eligible to apply for these grants. The hope is that they will advance graduate training and mentorship to keep up with the needs of the biomedical field.
The UC Davis project is called MUsculoSkeletal Clinical Learning Experience (MUSCLE). It's a joint venture between orthopaedic surgery and biomedical engineering and will provide students with a broad investigational experience in laboratory research focused on musculoskeletal health.
The project will focus on three primary areas:
Biomechanics (both cell & tissue) of musculoskeletal tissues during development, disease, repair, and aging
Tissue engineering and regeneration of connective tissues
Translational/applied research – this leverages the knowledge of clinicians to enable deployment of research discoveries.
These are intimately entangled, which means that trainees will need a broad knowledge base in both clinical and mechanistic areas.
"There is a disconnect between mechanistic research in musculoskeletal health and effective translation into the clinic," explained Kent Leach, vice chair of research for orthopaedic surgery and professor of orthopaedic surgery and biomedical engineering. "This disconnect results in prolonged time to develop new treatments, lack of testing comparing a range of treatments for a given condition and a lack of ability to apply newly developed mechanistic technologies to treat existing conditions. We aim for this integrated program to address this hurdle by training a cadre of scientists who are knowledgeable of what clinicians need to better treat their patients."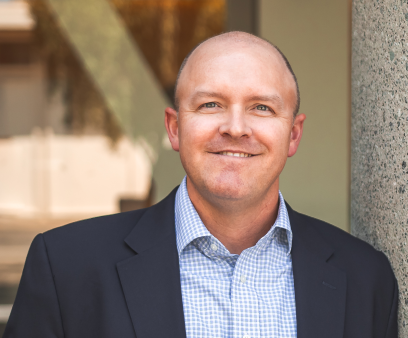 Musculoskeletal conditions comprise more than 150 ailments that affect the locomotor system of individuals, including tendinitis, carpal tunnel syndrome, osteoarthritis, rheumatoid arthritis, fibromyalgia and bone fractures.
"Our program seeks to increase the number of biomedical scientists trained in musculoskeletal-related research with an emphasis on understanding the clinical needs and obstacles," added Leach. "At the same time, the activities of the program will provide participants with a clear understanding for how musculoskeletal diseases are currently treated in the clinical setting, along with an understanding of the immediate and long-term limitations of these clinical interventions."
Student trainees will participate in all the coursework and associated activities that promote their knowledge in conducting musculoskeletal research. The coursework requirements will be resolved as electives in their graduate program, while other activities will improve their experience in scientific communication and grant writing.
"This training grant is a reflection of the cooperative and supportive culture at UC Davis. It is wonderful to be able to galvanize content experts from different disciplines around a specific topic to support the educational growth of our trainees," said Randall. "We anticipate this training grant will serve as the nexus to catalyze musculoskeletal research at UC Davis and promote the training of a new generation of researchers to benefit the patient of tomorrow."