UC Davis Medical Center awarded national certification for heart attack care
Primary Heart Attack Center Certification is from the Joint Commission
(SACRAMENTO)
UC Davis Medical Center has earned The Joint Commission's Gold Seal of Approval® and the American Heart Association's Heart-Check mark for Primary Heart Attack Center (PHAC) Certification. PHAC certifications are awarded to hospitals and centers devoted to consistent, organized and quality care for ST-elevated myocardial infarction (STEMI) -commonly known as heart attack - cases.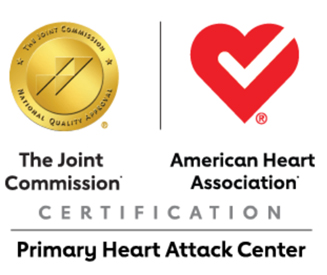 "This certification reflects UC Davis' commitment to providing the highest quality of care for our patients with heart disease," said Garrett Wong, clinical professor of cardiology. "We would like to recognize the entire team, especially our program coordinator Dawn Warner, who have all made this achievement possible. We are so proud of the work that they do each and every day to save lives, particularly those of patients presenting with a heart attack. Our medical center's dedication to care is now nationally recognized."
On May 21, the UC Davis Medical Center underwent a rigorous, on-site review. During the site visit, a team of Joint Commission reviewers evaluated compliance with certification standards. Those included program design and management, selection and implementation of clinical practice guidelines, and delivering and facilitating excellent clinical care. The reviewers also conducted interviews.
"Primary Heart Attack Center Certification recognizes health care organizations committed to fostering continuous quality improvement in patient safety and quality of care," said Mark Pelletier, chief operating officer, Accreditation and Certification Operations, and chief nursing executive, The Joint Commission.
The PHAC program emphasizes the importance of facility collaboration with Emergency Medical Services (EMS) and transport agencies, STEMI education, community outreach and quality metrics. Among other conditions, PHAC certification requires centers to fulfill four standardized measures:
The Joint Commission is an independent, nonprofit organization that accredits and certifies more than 22,000 health care organizations and programs in the United States. It is the nation's oldest and largest standards-setting and accrediting body in health care.