Veronica Ahumada brings human-robot interaction expertise to UC Davis Health
Projects explore robot-mediated learning for children with medical conditions, disabilities and increase health care worker safety
(SACRAMENTO)
Veronica Ahumada joined UC Davis Health this year, bringing her expertise in health informatics and human-robot interaction to the UC Davis Center for Health and Technology.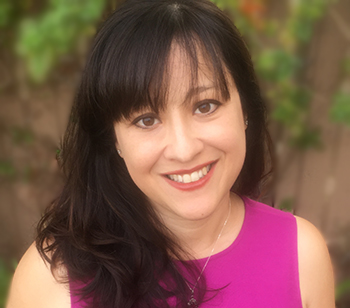 Ahumada is the director of the Technology and Social Connectedness Lab at UC Davis. She is also an assistant professor in the UC Davis Department of Pediatrics with a cross appointment at the UC Davis MIND Institute. Ahumada will be growing her research through two exciting grant-funded projects involving robots.
Creating connectedness and inclusion through robot-mediated learning
Ahumada is the principal investigator of a $1 million National Science Foundation National Robotics Initiative grant, which explores robot-mediated learning for children who cannot return to the classroom due to medical conditions. This research is particularly important during the COVID-19 pandemic.
The goal of this project is to advance robot-mediated learning in schools, and investigate how co-robots (robots intended to interact with humans in a shared space) can facilitate optimal learning experiences. She is developing an improved design of robots and environments to facilitate robot-mediated social inclusion and learning for children restricted to their homes. Robots with arms can help children engage in "hands-on" learning activities and increase access in schools (e.g., access elevator buttons, open ADA-compliant doors). The research team will work with children to co-design accessible and adaptable control interfaces.
Additionally, this project will leverage interaction between children and an embodied co-robot to motivate interest in science, technology, engineering and math (STEM). The team will also pioneer new inclusive robotics curricula for schools to support children with disabilities entering the STEM workforce.
"This work could have profound effects on society and the broader inclusion of people with medical conditions and disabilities in education and other aspects of life," Ahumada said.
Exploring robot-facilitated patient care in the pandemic
Ahumada is also exploring ways that health care workers can use robots to safely treat patients with COVID-19 and other infectious diseases.
A $1.2 million grant has been awarded to Ahumada along with a team of researchers from UC San Diego and UCLA to develop low-cost, easy-to-operate robots that can help workers physically examine patients without risking exposure.
The robots will have advanced tactile sensing, manipulation capabilities and the ability to transmit information through touch.
The project will also leverage this robot technology to facilitate independence and inclusion in physical communities for people restricted to their homes.
This project is funded by the 2021 UC Multicampus Research Programs and Initiatives competition.