Cleft and Craniofacial Reconstruction
Welcome to the UC Davis Children's Hospital Cleft and Craniofacial Team, thank you for choosing us to be a part of your child's care. The UC Davis Cleft and Craniofacial program offers comprehensive, coordinated care to patients with cleft and craniofacial differences. We meet the rigorous standards of The American Cleft Palate Association. Our interdisciplinary team of specialists provide high-quality care to patients from birth to age 21, as well as ongoing support to their families. Our team members recognize the special problems faced by our patients, and are dedicated to working with them and their families to attain optimal results and healthier futures.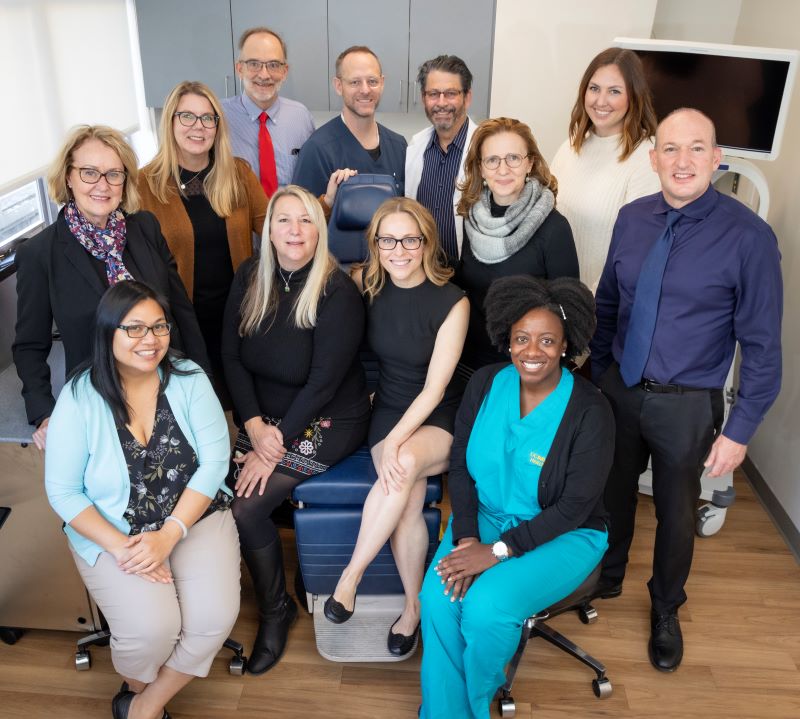 The UC Davis Cleft and Craniofacial Team applies the most advanced techniques available to treat children with cleft lip and palate. The doctors and specialists at the Cleft and Craniofacial team combine the latest technology with sensitive, patient-centered care for children with special health needs. Our goal is to provide immediate as well as long-term medical care that improves the health and appearance of our patients, while helping families with emotional support and education. Members of the cleft and craniofacial team are recognized experts in their fields. In addition, all team members are responsive to each patient's special physical and emotional needs.
Cleft & craniofacial team specialists:
Audiologists
Dentists
Facial Plastic Surgeons
Geneticists
Oral and Maxillofacial Surgeons
Orthodontists
Pediatric Nurse Practitioners
Pediatric Otolaryngologists
Pediatricians
Social Workers
Speech-Language Pathologists
Other pediatric specialists as needed (e.g., cardiologists, ophthalmologists, pulmonologists, gastroenterologists, dermatology, psychiatry and neurosurgeons)
Assessment and treatment services provided:
Prenatal counseling
Feeding assessment
Cleft lip and palate evaluation and surgical treatment
Weight and growth monitoring
Developmental monitoring
Sleep assessment
Airway management
Maxillary and mandibular distraction osteogenesis; internal and external
Craniofacial-plagiocephaly assessment and treatment
Speech, language and resonance assessment
Nasopharyngoscopy
Videofluoroscopy
Hearing evaluation
Fitting and management of hearing aids
Genetic evaluation
Prenatal genetic counseling
Social Services and assistance with financial, mental health, and community resources
Referral to parental support group
During Your Visit
What To Bring
Insurance card
Any medical records from other facilities
Completed forms
Copy of your child's IEP or any speech progress reports
Food, drinks, toys, activities, extra diapers, ect.
What to Expect
Arrive at least 10 minutes prior to your appointment.
Your appointment may take 2 to 4 hours depending upon how many providers you are scheduled to see.
When at all possible, please leave siblings at home to limit distractions.
Please call 916-734-2452 if you need to cancel or reschedule your appointment.
Cleft and Craniofacial Reconstruction Faculty