Women in Medicine and Health Sciences
A quick glance at Women in Medicine and Health Sciences
This program focuses on the recruitment and retention of women in medicine and health sciences. It aims to enhance the culture for women faculty, clinicians and researchers, and increase opportunities for mentoring, leadership and peer collaboration.
Our audience — We provide collaborative support and a yearly fellowship to early- and mid-career stage female faculty members in the medicine and nursing health professions.
Mission — Ensure the full participation and success of women in all roles within academic medicine.
Events — Each year, WIMHS hosts a Speaker Series and networking events for enhancing institutional climate for inclusion. WIMHS also welcomes opportunities to co-sponsor events and speaking engagements for women faculty.
What our program scholars say…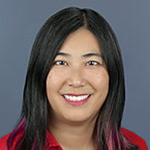 An incredible opportunity for an academic physician…
Through mentorship and experience as a WIMHS scholar, I know that I will become a more effective leader and educator. I hope that through my example and my mentorship of others that we may continue to grow the recruitment, advancement, and retention of women faculty in UC Davis Health.
— Shannon Suo, M.D., DFAPA, 2017-2018 WIMHS Scholar, Health Sciences Clinical Professor, Department of Psychiatry and Behavioral Sciences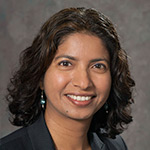 I participated in UC Davis Health's strategic planning to ensure the recruitment, retention, and advancement of women
My experience as WIMHS Scholar helped me improve my understanding of leadership in academic medicine, improved my own leadership skills, and helped me network with current and future leaders.
— Ulfat Shaikh, M.D., M.P.H., M.S., 2016-2017 WIMHS Scholar, Professor of Pediatrics, Director of Health Care Quality