UC Davis Health launches new geriatric division
Geriatrician and researcher Rebecca Boxer named chief
(SACRAMENTO)
As Americans live longer and their complicated health challenges increase, UC Davis Health has combined geriatric-focused specialties into its new Division of Geriatrics, Hospice and Palliative Medicine.
To lead the new committed effort is Rebecca Boxer, a geriatrician and researcher who has dedicated her life to the care of this population.
In a 2022–23 survey of nearly 5,000 medical centers nationwide, U.S. News & World Report ranked UC Davis Health's geriatric program 23rd in the nation based on patient outcomes, key programs and above-average patient experience. UC Davis Health has achieved age-friendly designations and developed specialized services focused on older adults. Boxer looks to expand that focus and expertise.
"I chose to come to UC Davis Health because of the systemwide commitment to age-friendly health care. A committed system means that programs and health care initiatives for older adults can truly be realized," Boxer said. "My hope is to provide excellent care to my patients and collaborate across disciplines, to teach all levels of learners the nuts and bolts of caring for older adults. I also want to be a conduit for national opportunities for faculty interested in aging research."
I chose to come to UC Davis Health because of the systemwide commitment to age-friendly health care. A committed system means that programs and health care initiatives for older adults can truly be realized.
Boxer is a geriatrician caring for older adults with multiple chronic conditions, functional decline, dementia and frailty. She has broad research interests including heart failure disease management, nursing home care, polypharmacy and social determinants of health. She primarily conducts pragmatic clinical trials and often collaborates with investigators in other specialties and disciplines.
Prior to joining UC Davis Health, Boxer served as the medical director of clinical trials at Kaiser Permanente Institute for Health Research in Colorado. She received a bachelor's degree in biology at Barnard College in New York and a medical degree from the Perelman School of Medicine at the University of Pennsylvania. She subsequently completed an internal medicine residency at UC San Francisco.
New division streamlines services, attracts new faculty
An estimated 30% of people over 65 need a physician specializing in geriatrics. The new division, housed in the UC Davis School of Medicine's Department of Internal Medicine, aims to streamline and strengthen geriatrics, hospice and palliative medicine and provide leadership for the rest of the health system. Additionally, the division creates a home that will attract new faculty, new programs and funding in aging medicine.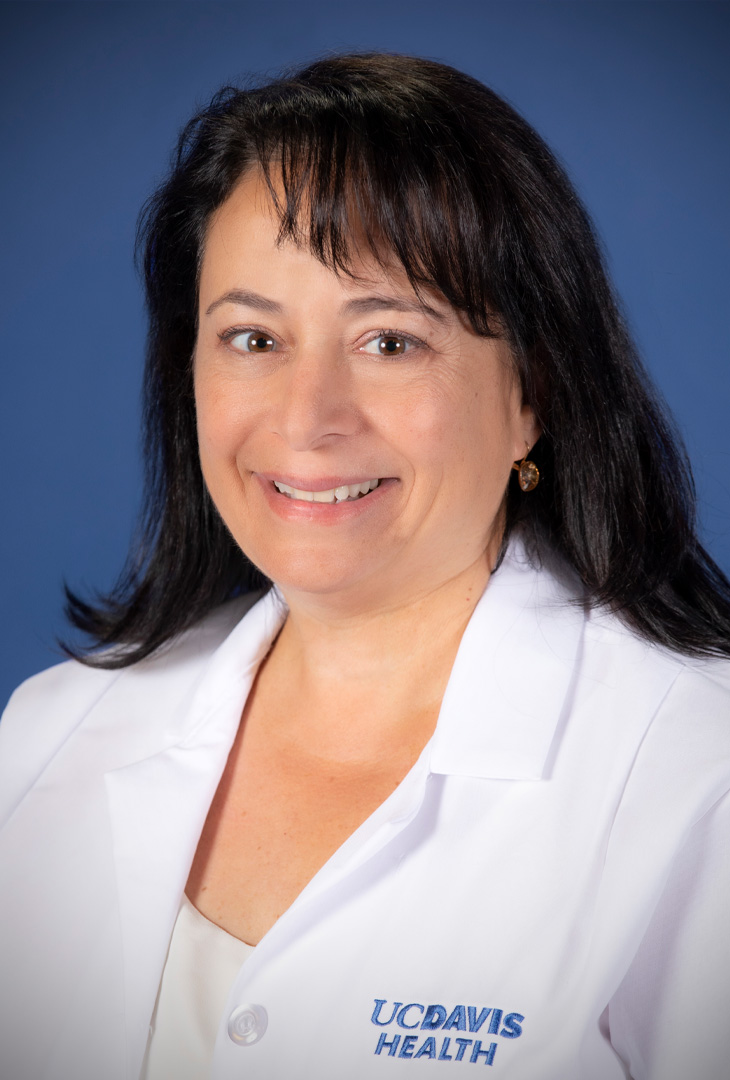 "We recognize the incredible value of specialized geriatrics professionals who focus on the needs of providing care for older adults," said Timothy Albertson, chair of the UC Davis Department of Internal Medicine. "They can be the drivers who ensure the rest of the health care team understands the unique needs of these patients and trains the future generation of providers."
Geriatric, hospice and palliative care experts provide interdisciplinary team-based care to improve health and well-being for frail, multicomplex older adults across care settings. The division is also home for scholarly work and education in clinical work and aging-related research. Boxer looks to grow her team of new geriatricians to join UC Davis Health.
Program addresses geriatrician shortage
According to a federal model, a single geriatrician has the capacity to provide medical care for 700 patients with complex medical needs. By 2025, it is projected that the nation will require 33,200 such physicians. Currently, there are only about 7,000 geriatricians, with only half of them practicing full-time.
Boxer sees patients in the Healthy Aging Clinic. The clinic's multispecialty team offers services for patients aged 65 and older and their caregivers. These include cognitive neurology, neuropsychology, nursing, dietary planning, pharmacy and social work. Boxer also serves on the executive team of the Healthy Aging Initiative. Launched in 2019, the initiative promotes healthy aging through an integrated approach across the lifespan and in all care settings.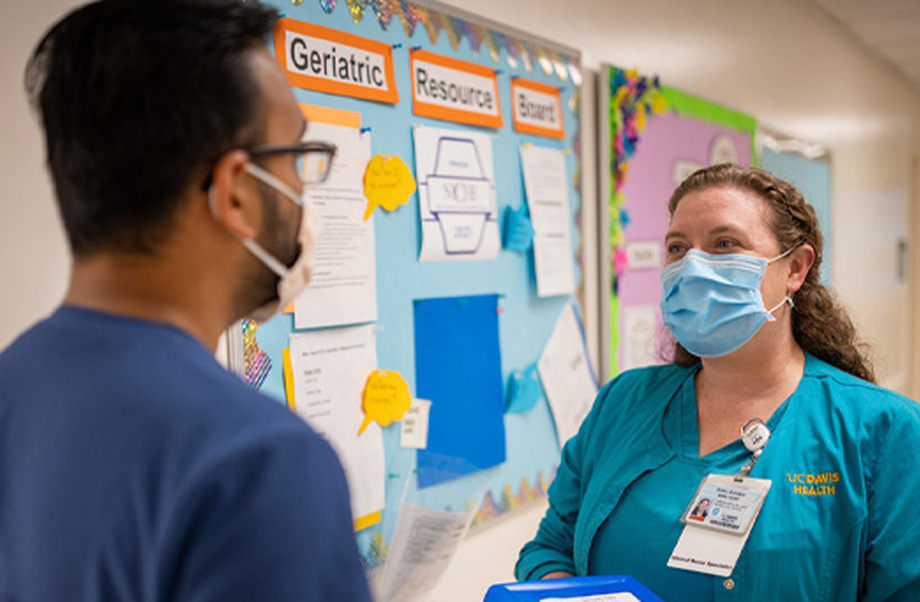 The medical specialty of geriatrics gained board certification status in 1988. A 2018 analysis revealed that, from the academic year of 2001-02 to 2017-18, the number of graduate fellowship programs that train geriatricians and are supported by Medicare increased from 182 to 210. However, when accounting for the growth of the United States population, this increase is negligible.
Boxer's team collaborates with clinicians, researchers who study issues affecting older adults, and educators at the UC Davis School of Medicine and the Betty Irene Moore School of Nursing at UC Davis. In addition to several geriatric-focused fellowships, Boxer hopes to integrate geriatrics content into the School of Medicine curriculum.