Healthy Aging Clinic awarded age-friendly designation
Recognition from national program affirms commitment to care for older adults based on what matters to them
(SACRAMENTO)
UC Davis Health's one-stop clinic for older adults has earned national recognition as an Age-Friendly Health System. It's the only clinic of its kind in the Sacramento region to receive the designation.
The multispecialty team of providers and staff of the Healthy Aging Clinic are committed to the health and well-being of older adults. Launched in January 2021, the clinic offers services for patients aged 65 and older and their caregivers. These include cognitive neurology, neuropsychology, nursing, dietary planning, pharmacy and social work.
This designation, awarded by a coalition of national organizations, signifies that UC Davis' comprehensive initiative to promote the health of the aging population is working toward the reliable practice of evidence-based interventions for all older adults in their care.
"From the beginning, we were designed to be age friendly. We just needed to take the formal steps toward certification," said Clinic Manager Danielle Gutterez. "For patients with memory concerns, loss, impaired cognition, this is their one-stop shop. Or if they have mobility issues everything can be done in this clinic."
The age-friendly designation is an initiative of The John A. Hartford Foundation and the Institute for Healthcare Improvement (IHI), in partnership with the American Hospital Association (AHA) and the Catholic Health Association of the United States (CHA). The goal is to build a social movement so that all care involving older adults is age friendly.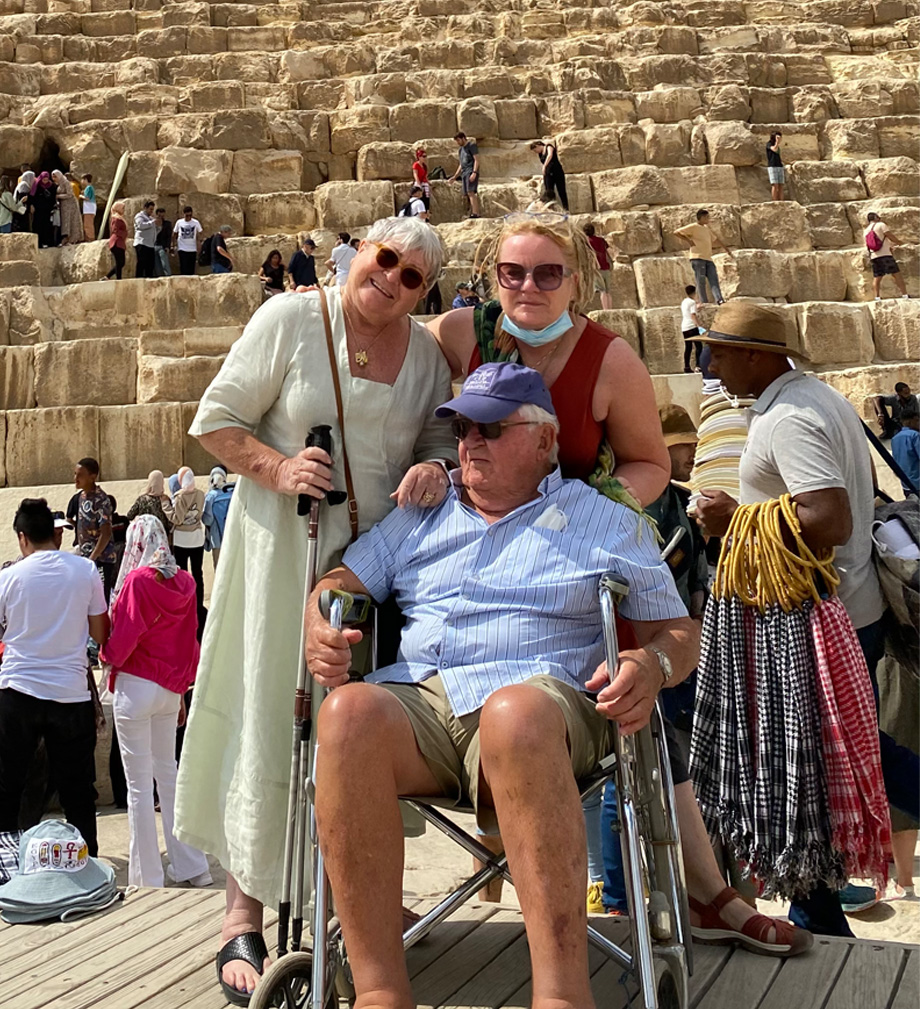 Convenience and care under one roof
The clinic's 20 providers have seen more than 2,100 patients since the doors opened. Many are from the Sacramento region, but word of mouth has spread to places like Alaska and New Jersey.
"It's amazing how many referrals we get from outside of the state because someone has heard about the clinic," Gutterez said. "Most clinics force you to go to different sites to be seen for different challenges. We're not like that."
For Sacramento residents Hugo and Ganilla Bogren, care they receive at the clinic has made all the difference. Ganilla fights arthritis in her knee and her husband Hugo has mobility issues..
"We both think it's excellent to have everything under one roof," Ganilla Bogren said. "The doctors are so thoughtful and caring. It's working well."
Patients like the Bogrens are referred to the clinic by a primary care physician. They meet first with a geriatrician, who can identify other specialty care that may be needed.
Clinic Medical Director Alia Tuqan said the age-friendly program highlights what she does as a geriatrician.
"I have training and expertise in evaluating and managing medical conditions unique to older adults, such as frailty, memory problems and dementia. Older adults often take multiple medications, so I have additional training and expertise in handling those situations," Tuqan explained. "Working not only with the older adult but also the caregiver, I aim to develop a care plan that is in alignment with the older adult's wishes."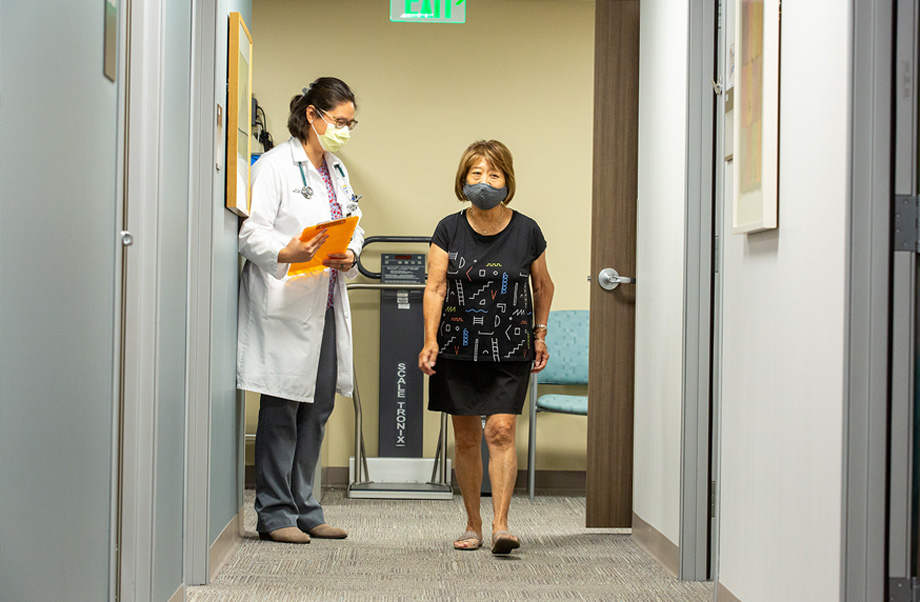 Experts to maintain function and independence
That wraparound care is central to the approach from the Healthy Aging Clinic team. Often the goal is to maintain the older adult's function and independence. Additional services and experts assist in this effort. The clinic is also home to the Mobility Clinic, which assesses patients' gait patterns and the Dementia Care Program, which is nurse-led and addresses the medical, psychological, and behavioral complexities of older adults with dementia and supports their caregivers.
"We offer 90-minute initial appointments that allow us to go much more in depth than a routine physician visit to really focus on the day-to-day things in their lives," said Victoria Jackson, a family nurse practitioner with specialized training in dementia care. "We can provide community-based resources, offer education and counseling and assess the behavioral and psychological symptoms of dementia."
At the heart of the age-friendly initiative is a focus on four essential elements of care for older patients, known as the 4Ms:
What Matters: Know and align care with each older adult's specific health outcome goals and care preferences including, but not limited to, end-of-life care, and across settings of care.
Medication: If medication is necessary, use age-friendly medication that does not interfere with what matters to the older adult, mobility or mental function, across settings of care.
Mentation: Prevent, identify, treat, and manage dementia, depression and delirium across settings of care.
Mobility: Ensure that older adults move safely every day in order to maintain function and do what matters.
"The fact that both our UC Davis Medical Center Emergency Department and our Healthy Aging Clinic have earned this designation illustrate how we are committed to helping our older-adult patients live healthier and on their own terms," said David Lubarsky, vice chancellor of human health sciences and CEO of UC Davis Health. "We are excited for our inpatient teams, specialty centers and ambulatory units to follow suit in the near future."
This designation is part of the larger UC Davis Health Aging Initiative to promote healthy aging through an integrated approach across the lifespan and in all care settings.
For more information regarding the Healthy Aging Initiative, click here.