The Sacramento Bee honors three UC Davis faculty with the AAPI Change Makers Award
(SACRAMENTO)
UC Davis Health faculty members Moon Chen, Oanh Meyer and Hendry Ton have been selected by the Sacramento Bee, in partnership with the Nehemiah Emerging Leaders Program, to receive the AAPI Change Makers Award.
The award honors individuals in the Sacramento region's Asian American community who have contributed to the area through community organization, education, arts and entertainment, entrepreneurship, law, medicine and health care, science, politics, nonprofit leadership, or activism.
Meet the awardees:
Moon Chen is a professor of hematology and oncology and associate director for community outreach and engagement with the UC Davis Comprehensive Cancer Center.
Chen is a nationally renowned expert in cancer health disparities, particularly as they affect the AAPI (Asian American and Pacific Islander) population, and especially in the 19 California counties served by the UC Davis Cancer Center.
With the aim of identifying how cancer might affect minorities differently than other Americans, Chen created an outreach campaign to attract local AAPI and other minorities to be scanned by UC Davis' EXPLORER total-body PET scanner. All research slots were filled by minorities, making this endeavor a significant accomplishment.
Outside of his work and research, Chen spends time promoting the importance of vaccinations that reduce the risk of cancer and disseminating information on the risks of teen tobacco use. He is active in his local church and devotes a significant amount of time, outside of work, sharing his knowledge about health disparities and cancer risks facing the AAPI community.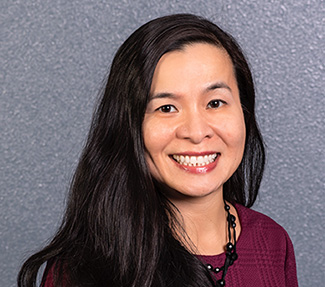 Oanh Meyer is an associate professor in neurology, a research education component leader at the Alzheimer's Disease Research Center and co-director for integrating special populations into research at the Clinical and Translational Science Center.
Meyer (Lê Thị Phương Oanh) has been a leader in advocating for better health care for vulnerable and marginalized members of Sacramento's Asian community for years. With the Vietnamese Mini-Medical School and other outreach and diversity programs, she has helped bring medical information to marginalized and underserved communities in the Sacramento region.
She has also raised awareness about how the trauma of the Vietnam War may be contributing to dementia and Alzheimer's disease within the refugee community. To that end, she is leading a first-of-its-kind study of aging and memory in older Vietnamese Americans.
Meyer is passionate about reducing the stigma of dementia and mental health in the Vietnamese community. Her Vietnamese Caregiving Intervention Program has helped develop and implement a culturally appropriate intervention to reduce stress, improve quality of life and create a support group among Vietnamese American dementia caregivers.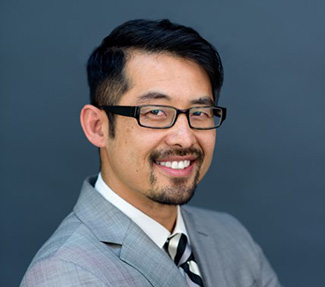 Hendry Ton is the associate vice chancellor for health equity, diversity, and inclusion and a clinical professor of psychiatry and behavioral sciences.
As director of education at the UC Davis Center for Reducing Health Disparities, Ton authored a training program to teach health care leaders how to make culturally and linguistically appropriate system changes at academic, county and state health organizations.
Ton also introduced and achieved institutional commitment to an Anchor Institution Mission for Community Health to elevate long-distressed communities surrounding the UC Davis Medical Center. As part of this recommitment to the neighborhood, Ton has been an advocate and leader for institutional cultural change with a focus on reassessing community health needs.
Additionally, Ton oversees the Inclusion, Diversity, anti-Racism, Equity Initiative , which strives to advance faculty and staff retention and improve the institutional climate for diversity, equity and inclusion within UC Davis Health. He has secured funding and cultivated leadership support for a structured approach in advancing these principles in the health system.