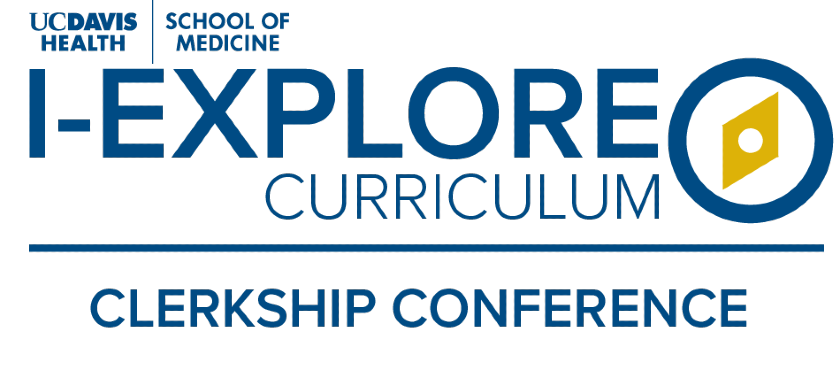 Nurturing Inclusive Clinical Education is the premier event for UC Davis, School of Medicine, Clerkship educators. Attend this conference for an afternoon of collaborative learning focused on improving student outcomes in the clinical setting. This event is provided to all preceptors at no cost and will be held twice! Register for either Friday, March 10, 2023, or Friday, April 21, 2023. The in person conference runs from 12:15-5 p.m., in the Medical Education Building (4610 X Street, Sacramento).
Sessions include:
Plenary

:

Conference welcome

– Susan Murin, M

.

D

.

,

M

.

Sc

.

, M

.

B

.

A

.

, UC Davis School of Medicine, Interim Dean

.

Opening

r

emarks

– Andrea Ewing Reid, M

.

D

.

, M

.

P

.

H

.

, Associate Dean for Student and Mu

lticultural Affairs in

Medical Education,

and Director of the Office of Recruitment and Multicultural Affairs, Harvard Medical School

(March 10 event)

Effective Evaluations: An interactive workshop focused on what is appropriate in written evaluations and an opportunity to practice describing behaviors in an unbiased manner. Presenters: Jorge Garcia, M.D., and Micaela Godzich, M.D.
Incorporating Learners into Clinical Practice: Discuss strategies on how to keep students invested in the practice while managing clinical expectations. Presenters: Jonathan Pierce, M.D., Kris Srinivasan, M.D., and Lara Zimmermann, M.D.
Setting Expectations and Giving Feedback: Learn how to set expectations and develop an alliance with your learners in order to give constructive and timely feedback. Presenters: Jocylen Glassberg, M.D., Candice Sauder, M.D., and Mark Servis, M.D.
Teach Like a Champ: Assess the teaching of clinical educators to enhance your practices of bedside teaching and beyond. Presenters: Paul Aronowitz, M.D., and Melody Tran-Reina, M.D.
The Power of Your Words: A case-based session focused on what is needed to improve inclusion and help foster cultural humility in clinical care. Presenter: Puja Chadha, M.D.
Trauma Informed Medical Education: Learn the

meaning of being trauma-

informed, and the guiding principles to a trauma-informed clinical approach. Presenter: Piri Ackerman-Barger, Ph.D., R.N., and Andres Sciolla, M.D.

T

ying it Together

(closing plenary):

Mithu Molla, M

.

D

.
The conference includes lunch, and time for networking with colleagues, learning directly from UC Davis School of Medicine faculty members, and the opportunity to meet your clerkship support team.
Register for Nurturing Inclusive Clinical Education by February 26, for the March 10, event, and by April 9, for the April 21, event.