UC Davis Health announces new chief of transplant surgery
(SACRAMENTO)
Sophoclis Alexopoulos, has been appointed the new chief of the Division of Transplant Surgery. Alexopoulos, who comes to UC Davis Health from Vanderbilt University, started the new job last month. He replaces Richard Perez, who retired this year after 30 years with UC Davis Health.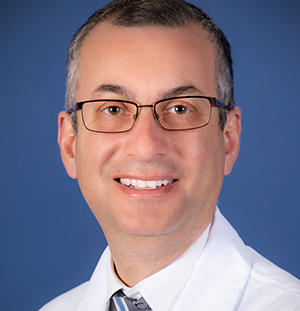 "We are very fortunate to have recruited Dr. Alexopoulos to UC Davis," said Diana Farmer, chair of the Department of Surgery. "He is an exceptional surgeon with expertise in adult and pediatric transplantation as well as complex liver cancer surgery."
Farmer noted his extensive research portfolio, which includes the use of state-of-the-art machine perfusion technology to improve liver graft survival, analysis of liver transplant for hepatic malignancies, and optimization of liver transplant in critically ill patients.
"I am excited to come back to my home state of California and join the outstanding Department of Surgery at UC Davis," Alexopoulos expressed. "I am inspired by the dedication and excellence of Dr. Perez over his three-decade career, and enthusiastic about the future of all transplantation at UC Davis."
At Vanderbilt, Alexopoulos was chief of the Division of Hepatobiliary Surgery and Liver Transplant, surgical director for the adult and pediatric liver transplant programs, and a faculty of the Ingram Cancer Center specializing in complex liver cancer surgery.
Prior to Vanderbilt, Alexopoulos was an associate professor of clinical surgery in the Division of Hepatobiliary/Pancreatic and Abdominal Organ Transplant Surgery at the Keck School of Medicine, University of Southern California. He also served as the surgical director of the Kidney Transplant Program at Keck Medical Center of USC, associate surgical director of the Pediatric Liver/Intestinal Transplant Program at Children's Hospital of Los Angeles, and surgical director of its Pediatric Kidney Transplant Program.
Alexopoulos received his medical degree from Columbia University. He completed his surgical residency at Beth Israel Deaconess Medical Center in Boston and a fellowship in abdominal transplant (multi-organ transplant and hepatobiliary) at Stanford University Medical Center.