DAISY Award—Shannon Romero, BSN RN-BC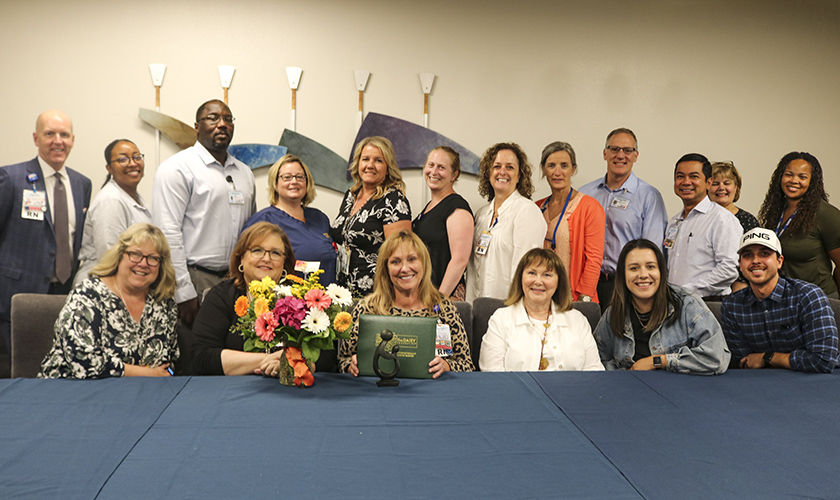 Ambulatory Nursing Practice
I am nominating Shannon Romero, for a Daisy award for her clinical leadership during the pandemic. She not only performed her regular role as Director of Nursing, she stepped in for the vacant Executive Director position, too. Shannon has been a wonderful, supportive, and engaged partner in onboarding her new Executive Director, too.
She led all of the clinical aspects of COVID operations for our testing and vaccine efforts, drive up testing at seven different locations, pre-op testing clinic development at the ACC, and COVID testing in partnership with Sacramento County at nursing homes, behavioral health centers, and ten community locations.
Shannon's nursing efforts also included vaccine clinics at MIND, Roseville, Scottish Rite, outreach clinics at City Church, St, Paul's Church and La Familia Community Center, and support for numerous pop up clinics at schools, the Mexican consulate, black expo events, and other outreach clinics in underserved communities.
In her spare time, Shannon set up of a brand-new infusion center in Rancho Cordova for monoclonal antibody treatment for COVID. In three weeks!! She supported float pool management and staff assignments for the dozens of roles at each of these initiatives.
Many, many weeks Shannon worked 7 days and long hours. We simply could not have done it without her. Needless to say, her efforts helped to promote optimal outcomes for thousands of patients and community members, not to mention the 100,000+ who have been vaccinated via these activities. Shannon was truly invaluable and a remarkable leader and colleague throughout.
These are some of the reasons I am nominating Shannon Romero for The Daisy Award.