Our Team
Office of Student and Resident Diversity
UC Davis School of Medicine
4610 X Street, Suite 4101
Sacramento, CA 95817
Faculty
Jorge A. García, M.D., M.S., FACP
Associate Dean for Diverse and Inclusive Learning Communities
(pronouns: he, him, his)
jzgarcia@ucdavis.edu
Dr. García focuses on day-to day-student support for OSRD initiatives. Dr. García is well known and beloved by students and patients alike. He was an Associate Instructor of Record for both the Internal Medicine and Primary Care clerkships. His multiple teaching awards, including the American College of Physicians Distinguished Teacher and Mentor Award, reflect his strong belief that serving the health needs of diverse communities starts with inspiring and nurturing culturally diverse students. Dr. García was one of the founding members of the Colleges, later serving as a Faculty Mentor, and has continued to support our students in numerous ways. Dr. García is a tremendous source of support, guidance, and mentorship for our students.
Ruth Shim, M.D., M.P.H.
Associate Dean for Diverse and Inclusive Education
(pronouns: she, her, hers)
rshim@ucdavis.edu
Dr. Shim is the Luke & Grace Kim Professor in Cultural Psychiatry and Professor of Clinical Psychiatry in the Department of Psychiatry and Behavioral Sciences. Her research focuses on mental health disparities and inequities, and she provides clinical psychiatric care in the UC Davis Early Diagnosis and Preventative Treatment (EDAPT) Clinic. She is co-editor of The Social Determinants of Mental Health and the recently published Social (In)Justice and Mental Health. Dr. Shim received a Master of Public Health specializing in health policy from the Rollins School of Public Health at Emory University and an M.D. from Emory University School of Medicine.
Olivia Campa, M.D.
Faculty Director, Postbaccalaureate Program
(pronouns: she, her, hers)
omcampa@ucdavis.edu
Dr. Campa is a General Internist at the University of California Davis Medical Center where she is a Primary Care doctor, the Director of the Postbaccalaureate Program, the Associate Director of Clinical Operations for the Division of General Internal Medicine and a Core Faculty Member for the Internal Medicine Residency Program. Dr. Campa is passionate about mentoring and promoting the success of diverse students at many levels of education to encourage them to successfully become providers that improve care delivery. She is especially passionate about ensure principles of inclusion are reflected in health system policies driving delivery of inclusive care.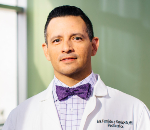 Erik Fernández y García, M.D., M.P.H., F.A.A.P.
Director for Diversity in Graduate Medical Education
(pronouns: he, him, his)
efernandezygarcia@ucdavis.edu
Dr. Fernandez y Garcia is the inaugural Director for Diversity in Graduate Medical Education, working in both the Office of Graduate Medical Education (GME) and Office of Resident and Student Diversity. The focus of his role is to support residents and fellows during their time here at UC Davis Health and help prepare them to thrive in their future careers. In addition, the Director for Diversity in GME will assist residency and fellowship programs in meeting their diversity and inclusion goals. Dr. Fernandez y Garcia received his M.D. from Charles R. Drew/UCLA, M.P.H. from UCLA, and pediatric residency and Multicultural Health Fellowship from Children's Hospital Oakland. In his many years here at UC Davis Health, he has worked clinically as a general pediatrician in community clinic partnerships and his research and teaching have focused on neighborhood engagement, intergenerational mental health in primary care, and pediatric healthcare disparities. He also has the honor of being an Academic Coach for the TEACH-MS cohort and has received advanced training in, created, and participated throughout his career in EDI efforts focused on instilling Cultural Humility into healthcare learner curriculum. Dr. Fernandez y Garcia is a first-generation Salvadoran American who was born and raised in Sacramento and that history and experience grounds and influences all of his activities.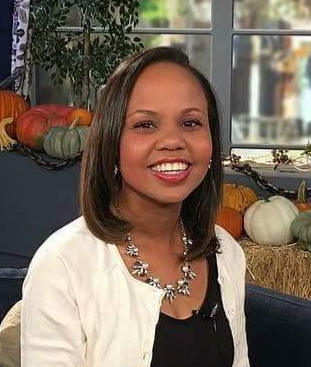 Laura Kester Prakash, M.D., M.P.H.
Director of Outreach Curriculum K-12
lkester@ucdavis.edu

Dr. Kester is an Associate Professor of Clinical Pediatrics here at UC Davis School of Medicine where she provides clinical services in Adolescent Medicine. In addition, she is an Associate Program Director for the UC Davis Pediatric Residency Program. She did her undergraduate work at Mount St. Mary's University (2002) and received her M.D. degree from the University of Connecticut School of Medicine (2007). She then completed her Pediatric Residency at Tufts University School of Medicine (2010). She also completed her Adolescent Medicine Fellowship and received a Masters of Public Health with emphasis in Social and Behavioral Sciences from Indiana University School of Medicine (2013). Dr. Kester is board certified by the American Board of Pediatrics in both General Pediatrics and Adolescent Medicine.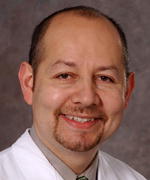 Dr. José Morfín, M.D.
Principal Investigator, California Postbaccalaureate Consortium
pbcentraladmin@ucdavis.edu
Dr. Jose Morfin is the California Postbaccalaureate Consortium Principal Investigator. Dr. Morfin grew up in Northern California in a farming and working class community. He was the first in his family to graduate from high school to pursue higher education. He has a strong interest in community outreach to underserved populations to improve health care delivery, as well as promoting health professional careers amongst Underrepresented in Medicine (UIM) groups.
Staff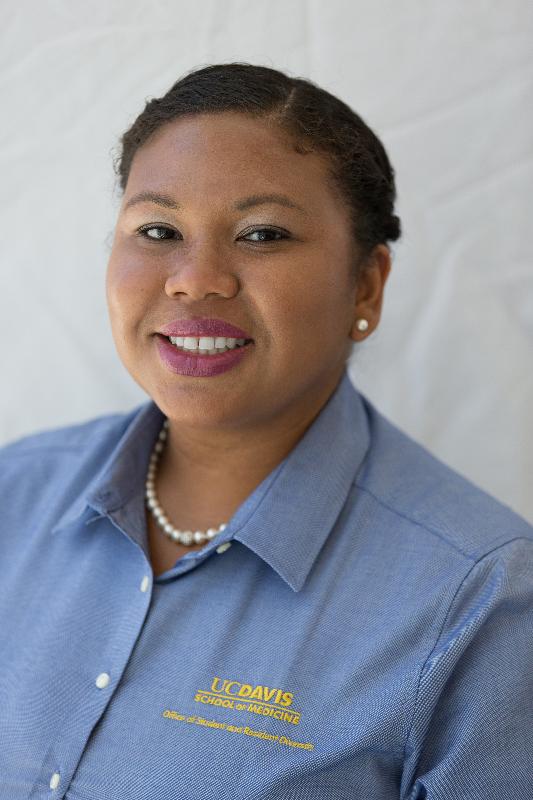 Charlene Green, Psy.D.
Assistant Dean of Admissions, Outreach, and Diversity
(pronouns: she, her, hers)
cgreen@ucdavis.edu
Charlene Green, Psy.D. serves as Assistant Dean of Admissions, Outreach, and Diversity at UC Davis School of Medicine, overseeing respective aspects of programmatic and administrative matters related to admissions, student/resident diversity initiatives, and student development. She leads the Community of Practice efforts for UC Davis's national Center for a Diverse Healthcare Workforce, facilitating forums and ensuring that stakeholders and community partners achieve success in creating and implementing institutional action plans toward a diverse and inclusive learning environment. She serves as Co-PI for the AvenueM Program and the California Postbaccalaureate Consortium.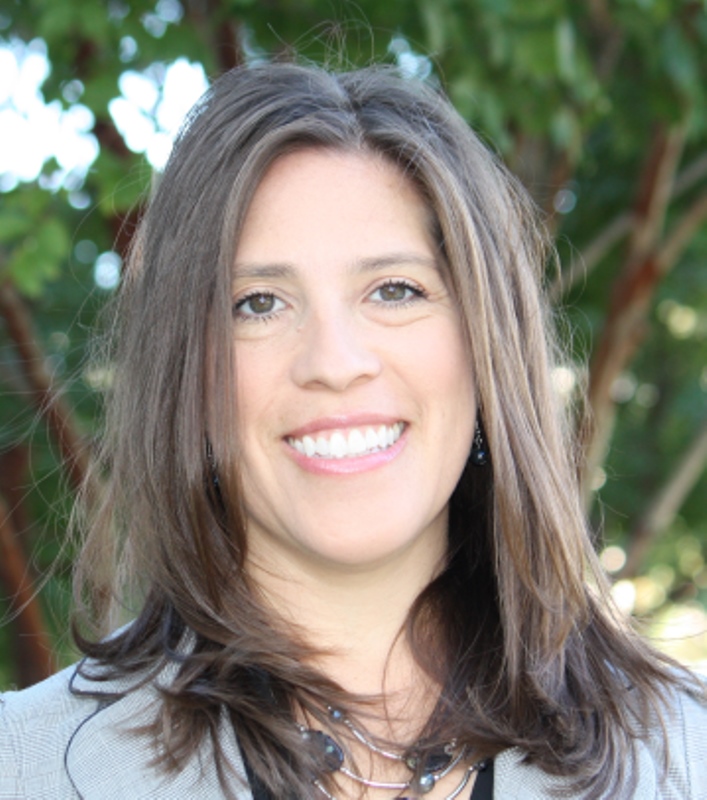 Patricia (Paty) M. González, M.A.Ed.
Manager
(pronouns: she, her, hers)
pmgonzalez@ucdavis.edu
Paty serves as the Manager for the Office of Student and Resident Diversity, and she also leads the continuous development of current and new OSRD pathway programs leading into the medical school. She conducts research on best practices for underrepresented students in medicine to enter and succeed in medical education. Since 2011, she has been a key team member in the development of workforce diversity medical education programs. In collaboration with multiple universities and community partners, she managed the initial development and daily operations of two Community Health Scholar programs, the San Joaquin Valley PRIME, focused on developing physician leaders for California's Central Valley and the Accelerated Competency-based Education in Primary Care, the first 3-year M.D. program in California. Paty serves as Vice-Chair for the Latino Staff and Faculty Association at UC Davis Health, she co-chairs the Office of Medical Education Community Involvement Committee, volunteers for the No One Dies Alone Program at the Medical Center, and is a co-founder of The Pantry at UC Davis Health.
Lizzy Fahey
Medical Student Program Coordinator
(pronouns: she, her)
lfahey@ucdavis.edu
As the Medical Student Program Coordinator, Lizzy supports medical students, as a liaison with administration and students on diversity, equity, and inclusion initiatives, she supports the Diversity Advisory Council (DAC), assists with OSRD funding support for events and travel, and she coordinates events such as Revisit Day. Lizzy previously worked at St. Francis High School as the Retreat Supervisor and completed her Master of Divinity in 2021. She is passionate about working in educational environments focused on equity, diversity, and inclusion; and is excited to work with medical students to enhance the UC Davis Medical School experience for all.
Nancy Galindo, M.A.
Undergraduate Initiatives Program Coordinator
(pronouns: she, her, hers)
ngalindo@ucdavis.edu
Nancy Galindo serves as the Undergraduate Initiatives Program Coordinator supporting students to become competitive applicants to medical school through pathway initiatives and programs including Postbaccalaureate Program and the Medical School Preparatory Education Program (MSPEP). Previously, she worked for City Colleges of Chicago supporting students through their academic journey with a focus on assisting students obtain admissions to a variety of healthcare programs. Nancy was a first-generation college student and feels fortunate to have had various people along her academic journey leading the way. She is committed to paying it forward and assist students navigate the higher education system.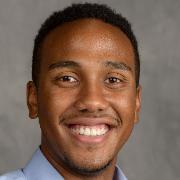 Armani Peterson, M.A.

California Postbaccalaureate Consortium Coordinator
(pronouns: he, him, his)
Armani serves as the California Postbaccalaureate Consortium Coordinator. He conducts outreach, recruitment and manages the application process for 5 School of Medicine Post baccalaureate Programs (UC Davis, UCI, UCLA, UCSF, CDU). In his previous role at the UC Davis Internship and Career Center, he served as a senior career advisor in several program areas including health and biological sciences. Before his work at UC Davis, Armani worked as an academic and career advisor at the University of Wisconsin-Parkside in Kenosha, WI. Armani graduated with his Master's in Higher Educational Leadership and Policy Studies from California State, Sacramento. He has experience working with students from diverse backgrounds and has a desire to help students pursue their career in health and medicine.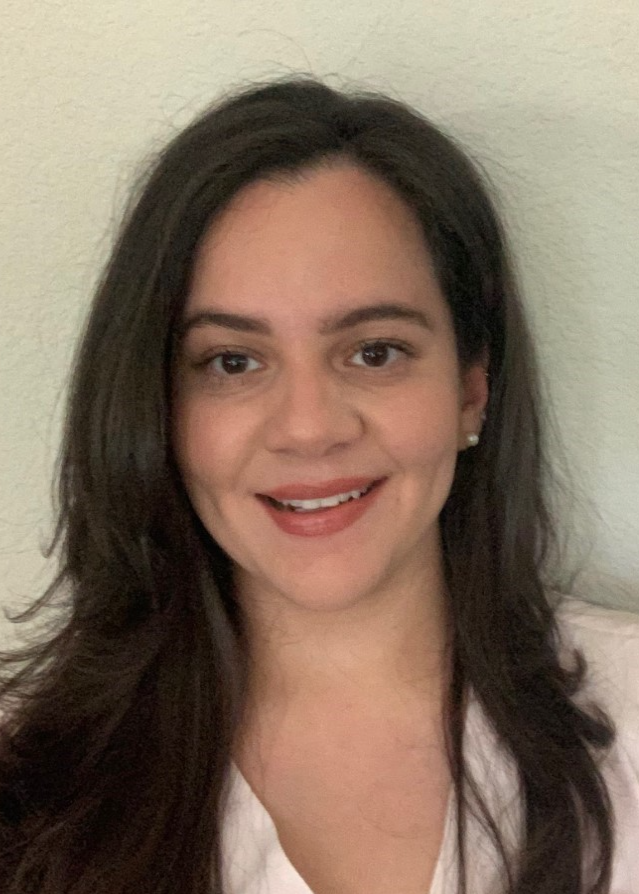 Yezenia Gonzalez
Interim Consortium Support/Administrative Assistant
(pronouns: she, her, hers)
Yezenia supports the Office of Student and Resident Diversity assisting in administrative efforts, outreach, and pre-medical pathway programs. Previously Yezenia worked with underserved communities as a medical assistant and medical Spanish translator. In addition, she has led community projects with high school students interested in STEM. Currently, she volunteers for Youth Leaders Society of Sacramento. With a bachelor's degree from UC Riverside, it is her goal to mentor and academically advise non-traditional students. She hopes to continue her graduate education and serve underrepresented communities.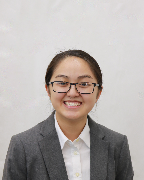 Diana Moua
Student Administrative Assistant
(pronouns: she, her, hers)
As the Student Administrative Assistant, Diana supports the staff and faculty of the Office of Student and Resident Diversity in achieving project, program, and outreach goals. Previously, Diana worked in bridging vaccine equity, financial support, and healthcare for vulnerable populations. She also has experience in writing state and locally funded grants for community-based organizations. As a first-generation Hmong American college graduate from Sac State, she is passionate about mentoring and inspiring socio-economically disadvantaged students to be a part of diversifying healthcare. One of her humanitarian passions is in The Givemas Project, during the Holidays gathering donations, gifts, and warm clothing for children with special needs. Outside of work, Diana enjoys unleashing her competitive spirit by playing sports and games. She also enjoys dabbling in photography.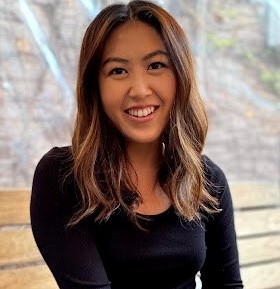 Jennifer Xiong, M.Ed.
Early Academic Prep Program Coordinator
(pronouns: she, her, hers)
Jennifer coordinates K-12 outreach programs, with a major emphasis serving high school students via the Health Equity Academy - Leaders for Tomorrow's Healthcare (HEALTH) program. She holds a master's in education from the University of Arizona and she firmly believes that continual learning leads to endless possibilities and unlimited potential. She supports ideas and programs that aim to increase youth learning, involvement, and personal narratives. Therefore, institutes that value inspiration and nurture education like UC Davis, inspired her to be a part of the outreach team.
Jennifer has a strong enthusiasm for helping young people realize their potential and using education to impact their lives. As a young adult, most of her professional affairs involved working with children and youth. Her most recent involvement was coordinating a team of mentors to work with youth from immigrant and low-income families. Before working with UC Davis Health, Jennifer worked in addressing youth social and academic concerns, such as mental health and placement testing. In addition, she has coordinated a continuum Afterschool program with a focus on academic improvement, outreach, and youth community involvement. Jennifer is passionate about learning new ways to mentor and connect with young people to encourage and promote lifelong experiences.
Eva Lee, M.S.
Resident Diversity and Recruitment Coordinator
(pronouns: she, her)
eclee@ucdavis.edu
Eva serves as the Resident Diversity and Recruitment Coordinator, she is the principal staff responsible for planning and implementing diversity activities and programs for residents and leading recruitment events for residency applicants from diverse backgrounds. Events include, open house, second look, and social mixers. In addition, Eva coordinates the Diversity in Medicine Visiting Elective Program (VEP) to diversify UC Davis Health residency programs while supporting residents' unique needs. Prior to joining the OSRD team, she served as a Senior Career Advisor with the UC Davis Internship and Career Center where she advised, consulted, and planned with students and employers in building internships and career opportunities, diversity and inclusion networking engagements, and career exploration programming. Eva holds a Master of Science in Counseling from CSU Sacramento and a Bachelor of Science in Human Development with a minor in Asian American Studies from UC Davis. Outside of her professional role, she works on various passion projects ranging from video podcasting, career coaching, and career development workshops in helping job seekers and career changers find a meaningful career.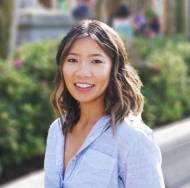 Christine Tran, M.S.
Pathway Programs Project Specialist
(pronouns: she, her, hers)
chttran@ucdavis.edu
As the Pathway Programs Project Specialist, Christine Tran evaluates and assesses OSRD's diversity outreach programs to ensure that current programming is meeting the evolving assessment and evaluation needs of the unit. Christine also works closely in collaboration with the OSRD team to deliver high quality pre-med pipeline programs, as well as support programs that meet the needs of current medical students and residents. Previously, Christine served as a Graduate Program Advisor at UC Davis, and an Undergraduate Counselor at UC Irvine, where she supported students from matriculation through graduation, with a focus on advising, outreach and recruitment and program development. Christine is passionate about finding creative and innovative ways to promote positive student learning experiences and continue to meet the evolving needs of students.
Megan West
Writing Specialist
(pronouns: she, her, hers)
mejwest@ucdavis.edu
As a Writing Specialist, Megan works with students to develop and refine their writing. She supports students with creating holistic personal statements that highlight their diverse backgrounds and perspectives. In addition to supporting students, Megan supports faculty and staff at OSRD with writing projects including letters of support, grant requests, and reports. Megan previously worked in community mental health and is passionate about increasing diversity in healthcare. She holds bachelor's degrees in English and Sociology from UC Davis, where she completed award-winning research and writing projects. As a first-generation college student and community college graduate, Megan participated in mentorship programs for educationally disadvantaged students while attending UC Davis and strives to create the same sense of community, safety, and support for students in the OSRD programs.