UC Davis to host colorectal cancer health fair on Saturday
(SACRAMENTO)
UC Davis Health is on a mission to improve the health of local communities.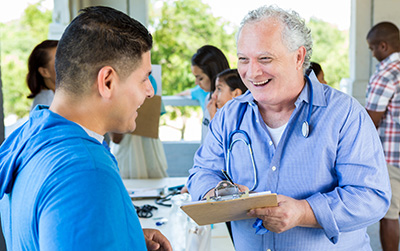 To help shed light on the cancer burden in our area, the UC Davis Comprehensive Cancer Center is collaborating with community partners to host cancer screening and education events throughout the region.
The next cancer education health fair is scheduled for Saturday, April 15th at Winters City Park from 9 a.m. to 1 p.m. The community is invited to attend and learn about resources and health screenings. Free food, blood pressure checks and colorectal cancer screening kits will be distributed at the event. This will allow people to administer self-tests at their homes.
"Colorectal cancer is the second-leading cause of mortality in Latinos, and colorectal cancer screenings are simple to self-administer in the comfort of your own home. Holding these health fairs is a way to educate the community about how simple a screening test is and hopefully increase screening rates in the community," said Luis Carvajal-Carmona, founding director of the Center for Advancing Cancer Health Equity and associate vice chancellor for the Office of Academic Diversity.
The health fair is a collaboration of The Center for Advancing Cancer Health Equity at the cancer center, Latinos United for Cancer Health Advancement (LUCHA) with Winters Healthcare, Rise Inc. and Genentech.