Cancer center helps host special session on tobacco control with renowned expert
(SACRAMENTO)
UC Davis Comprehensive Cancer Center is joining the UC Davis Center for Healthcare Policy and Research to host a special session called "Unfinished Business: The Achievable Goal of Eliminating All Tobacco Product Use in the United States by 2030." The May 18, 2022, event will be offered both in person and virtually.
On April 28, the U.S. Food and Drug Administration proposed new product standards to prohibit menthol as a flavor in cigarettes and eliminate all flavors (other than tobacco) in cigars.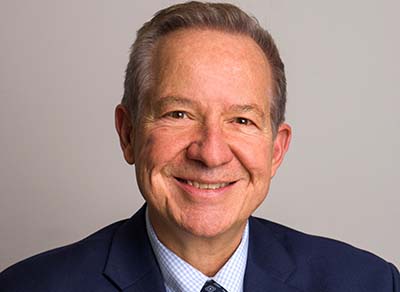 The FDA said these actions have the potential to significantly reduce disease and death from combusted tobacco product use, the leading cause of preventable death in the country. The hope is they will reduce youth experimentation and addiction and increase the number of smokers who quit.
Speaking at the special session is Michael Fiore, the nation's leading expert on smoking cessation and evidence-based guidelines. He has said the FDA should go even further and ban the sale of all tobacco products, including e-cigarettes, by 2030. Fiore helps lead the NCI Cancer Center Cessation Initiative Coordinating Center at the University of Wisconsin where he is also the director of the Center for Tobacco Research and Intervention.
Cigarette smoke has 70 chemicals known to cause cancer, with tobacco linked to nearly a third of all cancer deaths. Other tobacco products, such as e-cigarettes, are not a safe alternative to cigarettes. The U.S. Surgeon General says youth who use e-cigarettes are at risk of becoming addicted to nicotine and there is evidence that nicotine harms brain development in teens.
The free special session on tobacco product elimination will be held from 12:00 – 1:00 pm at Lecture Hall 1222 at the UC Davis Health Education Building at 4610 X Street, Sacramento. Lunch will be available for in-person attendees. Virtual access to the event will be offered as well. Click here to register for the special session. Deadline for registering for in-person event is Monday, May 16.
UC Davis Comprehensive Cancer Center
UC Davis Comprehensive Cancer Center is the only National Cancer Institute-designated center serving the Central Valley and inland Northern California, a region of more than 6 million people. Its specialists provide compassionate, comprehensive care for more than 100,000 adults and children every year and access to more than 200 active clinical trials at any given time. Its innovative research program engages more than 240 scientists at UC Davis who work collaboratively to advance discovery of new tools to diagnose and treat cancer. Patients have access to leading-edge care, including immunotherapy and other targeted treatments. Its Office of Community Outreach and Engagement addresses disparities in cancer outcomes across diverse populations, and the cancer center provides comprehensive education and workforce development programs for the next generation of clinicians and scientists. For more information, visit cancer.ucdavis.edu.