UC Davis nursing school announces 2022 Betty Irene Moore Fellows
Cohort expands to include a group of 12 diverse nurse scientists from around the U.S.
(SACRAMENTO)
The national program office for the Betty Irene Moore Fellowship for Nurse Leaders and Innovators at the Betty Irene Moore School of Nursing at UC Davis today announced its third and largest cohort of fellows with 12 members.
Ten of the Betty Irene Moore Fellows are affiliated with major public and private universities across the country, while two are from major health systems and organizations. Fellowship leaders said the group has great potential to reshape and advance the nursing profession.
"We are thrilled to welcome this latest group of fellows who are tackling important issues such as mental health, health equity for underserved populations and chronic disease management for serious illnesses," said Heather M. Young, national program director and professor. "Their innovative approaches to these important issues have great promise for advancing population health and bringing diverse perspectives to critical conversations in the nursing profession."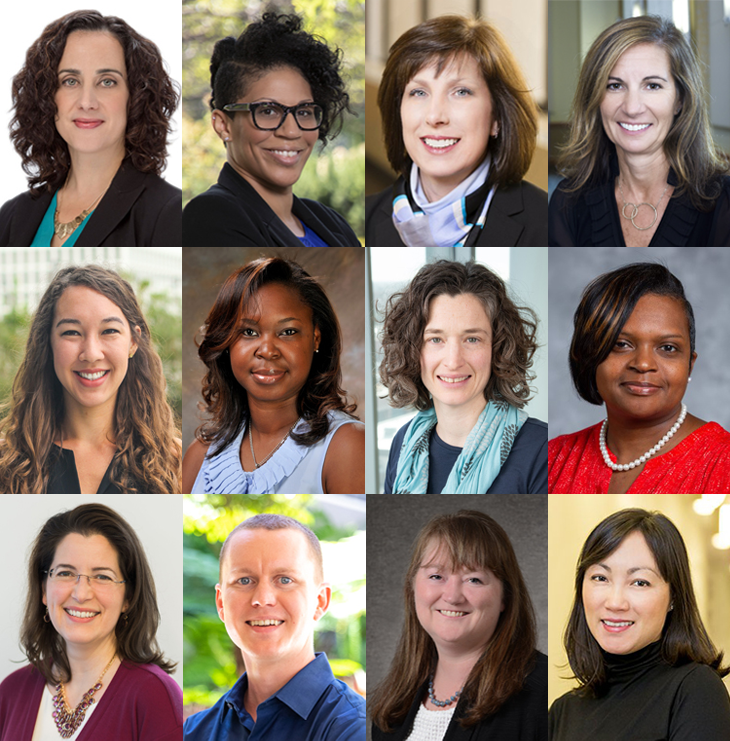 The program recognizes early- to mid-career nursing scholars and innovators and requires they take part in an innovative project or study. Fellows receive $450,000 in funding over three years for their project plus $50,000 for their home institution. Fellows gather annually at UC Davis, when safety guidelines permit, for a week-long convocation and participate in an online learning community throughout the three-year period.
The fellowship launched in 2020 and is supported by a $37.5 million grant from the Gordon and Betty Moore Foundation. Roughly 10 fellows are selected every year for five years and this year the foundation supported the expansion of the cohort to include 12 nurse scientists.
"We had such a strong pool of applicants that we asked the foundation to expand the cohort to include promising leaders," Young said. "We are so grateful to have the foundation's support and we are confident these new fellows are going to make a significant impact on the world."
The first two cohorts of fellows continue with the program and are on track to complete their projects in three years. These fellows have been flexible and innovative as they faced unexpected barriers and changes due to the coronavirus pandemic. The first cohort is focused on a variety of issues, including advancing health equity through prevention and education to technologies that support clinical decision making. Others are using telehealth to help adolescents with neurological conditions and for remote forensic exams and web support for cancer treatment in underserved areas. The second cohort is also focused on health equity issues and advancing care for special populations, such as breastfeeding support for Black mothers, self-management strategies for adolescents with asthma, interventions for youth with sickle cell disease, education for individuals who have diabetes, and hearing impairment and sexual health.
Fellows focus on populations across the lifespan and their projects aim to address issues in prevention, health care delivery and education. The incoming cohort has strength in health and mental health promotion, care for underserved populations and quality improvement using technology.
The 2022 fellows include:
Veronica Barcelona, assistant professor at Columbia University: Barcelona's research focuses on understanding preterm birth through the study of epigenomics, cardiovascular risk factors, and stressors such as racism and discrimination.
Dawn Bounds, assistant professor at the University of California, Irvine: Bounds' research focuses on improving mental health, interventions for marginalized youth and health equity utilizing wearable and biofeedback technology.
Grace Campbell, assistant professor at Duquesne University: Campbell's research focuses on quality improvement and improving the functional status and quality of life for cancer survivors and their family caregivers.
Joan Carpenter, assistant professor at the University of Maryland, Baltimore: Carpenter's research focuses on implementing evidence-based practices and interventions that support high quality palliative care for people in nursing homes with serious and complex illnesses.
Kristen Choi, assistant professor at the University of California, Los Angeles: Choi's research focuses on health services and policy approaches to behavioral health, trauma and violence affecting children and adolescents.
Maya Clark-Cutaia, assistant professor at New York University, Rory Meyers College of Nursing: Clark-Cutaia's research focuses on the increased risk of morbidity and mortality that results from end-stage renal disease and hemodialysis renal replacement therapy.
Kate Coleman-Minahan, assistant professor at the University of Colorado Anschutz Medical Campus: Coleman-Minahan's research focuses on increasing access to quality reproductive health care for low-income, immigrant, and young people through policy and clinical practice changes.
Fayron Epps, assistant professor at Emory University: Epps' research focuses on identifying and utilizing evidence-based practices that promote quality of life improvements for African Americans with dementia and their family caregivers.
Kristen Fessele, senior nurse scientist at Memorial Sloan Kettering Cancer Center: Fessele's research focuses on developing interventions related to increasing physical activity among older adults diagnosed with cancer that will produce functional and cognitive improvements and delay frailty.
Alvin Jeffery, assistant professor at Vanderbilt University: Jeffery's research focuses on the design, development and evaluation of probability-based clinical decision support tools that leverage machine learning and data science to improve the practice of nurses.
Michaela McCarthy, health science specialist at the Denver/Seattle Center of Innovation, Veterans Administration: McCarthy's research focuses on innovations for improving access to health care for marginalized people with chronic health conditions living in rural areas.
Tam Nguyen, associate professor at Boston College: Nguyen's research focuses on preventing chronic disease, such as high blood pressure and diabetes, among minority populations and exploring the impact of health literacy on these populations.
Applicants completed a rigorous application and interview process. National program office leaders, along with members of the Fellowship National Advisory Council ultimately selected a diverse group pursuing innovative approaches to challenging problems. The program forms a learning community among fellows, combined with a strong curriculum to build skills and confidence in leadership and innovation.
Faculty from the UC Davis Graduate School of Management contributed their expertise to develop the hybrid online curriculum for the fellows, designed to enhance leadership and innovation capacity, strengthen strategic thinking and collaborative skills, expand professional networks and propel innovative ideas to fruition.
Applications for the 2023 cohort open Sept. 23. To learn more, visit the fellowship program webpage.