Oncology Dietitians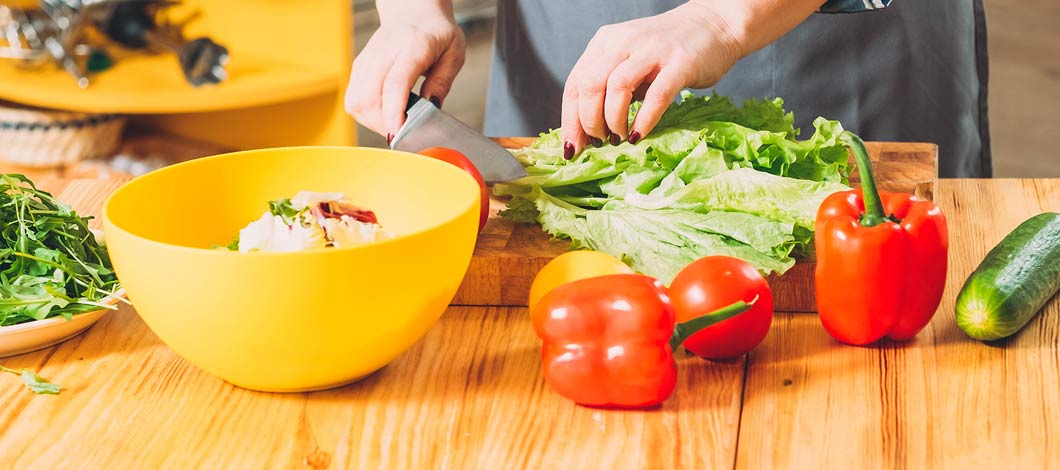 Cancer therapy can impact a patient's nutritional goals, physical strength and emotional well-being. Oncology dietitians specialize in patient's needs to optimize nutritional intake and assist in achieving treatment goals.
UC Davis Comprehensive Cancer Center's Registered Dietitians, part of Supportive Oncology and Survivorship, specialize in adult and pediatric oncology patient nutrition and are here to help. An oncology dietitian has expertise in assisting cancer patients and their families in developing a plan for good nutrition, and eating better. Proper nutrition has been demonstrated to help people with cancer maintain a healthy weight, address deficits in diet caused by anti-cancer therapies and treatment side effects, help reduce the risk for malnutrition, and improve overall health. Proper nutrition is essential for living well during and after cancer treatment.
Our dietitian team can help you with:
Nutritional assessments and developing a care plan that meets your needs
Understanding your changing nutritional needs through all stages and types of treatment (surgery, chemotherapy, immunotherapy, and radiation)
Education about treatment-related side-effects that may interfere with your ability to eat, such as loss of appetite, weight loss, dehydration, and taste changes
Information about potential nutritional and dietary supplements during cancer treatment, including recommendations on what might help and what to avoid
Recommendations for smoothie and blender diets if you are having problems chewing and swallowing
Nutritional counseling for cancer prevention and survivorship
Ideas to maximize nutrition intake and quality of life
What kinds of foods are recommended during and after cancer treatment?
How to reach a Dietitian:
Please call 916-734-5959 and ask for an oncology dietitian, specify for a pediatric or adult patient, or talk with your doctor or nurse about a referral for a nutritional consult.
For more resources, please visit the Patient and Family Learning Center