Say appointed to vice chair of ambulatory operations at UC Davis Children's Hospital
(SACRAMENTO)
UC Davis pediatric gastroenterologist Daphne Say has been appointed to the new position of vice chair of ambulatory operations at UC Davis Children's Hospital this month.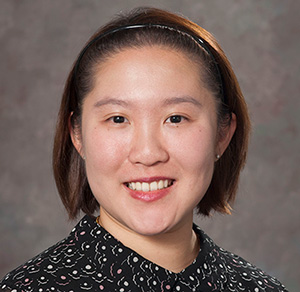 In her new role, Say will be a physician-administrator to lead pediatric ambulatory care at the children's hospital. Her job duties will include engaging in administrative oversight of physician provider issues at the UC Davis Glassrock Clinic, the pediatric subspecialty clinics, Sacramento Native American Health Center and the Sacramento County Health Center.
"I hope to foster excellence in outpatient pediatric care within UC Davis Health and our community partners by ensuring that our faculty and staff have the support they need to be fully engaged in growth and improvement efforts," Say said. "I am proud to be part of a health system that prioritizes compassionate, outstanding care for all the children of our community."
This role was created after JoAnne Natale was appointed to the new role of associate chief medical officer of children's services, which is a physician-administrator position for pediatric inpatient care.
Say is currently director of the Pediatric IBD program, the director of the Pediatric Acute Infection Management Services and Health Sciences associate clinical professor with the UC Davis Department of Pediatrics.