Rory Kamerman-Kretzmer, M.D.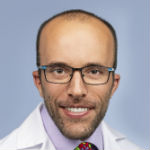 Medical School: Keck School of Medicine of the University of Southern California
Residency: Pediatrics, UCSF-Fresno Medical Education Program
Chief Residency: Pediatrics, UCSF-Fresno Medical Education Program
Fellowship: Pediatric Pulmonology, Children's Hospital Los Angeles
Role: Assistant Clinical Professor
Department: Pediatrics
Clinical Care Sites: Pediatric Respiratory Medicine, 1/3 clinical time on the inpatient consultation service at UC Davis Medical Center, 2/3 in the pediatric pulmonology and pediatric otolaryngology/airway clinics on campus
Professional Interests:
When not caring for patients, I enjoy spending time with my spouse and our two dogs, vegetarian cooking, hiking, and doing a bit of gardening. Professionally, I enjoy working with infants, children, adolescents, and young adults (and their families) with chronic illnesses from asthma to cystic fibrosis, rare lung diseases, and neuromuscular disorders. I have devoted some of my research time and clinical effort to the care of patients dependent on technology such as long-term "home" ventilation. I try to work closely with intensivists and palliative care providers to attempt to maximize children's quality of life, voice, and sense of autonomy in their care. I have an interest in physician wellness and enjoy seeing trainees and colleagues find joy in their work, especially in service to patients and families. I also have an interest in interprofessional education and have worked alongside and helped teach nurse practitioner students throughout my career. Finally, I participate in some quality improvement initiatives and clinical trials.