Kirti Malhotra, M.D.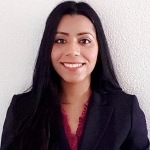 Medical School: University of California, Irvine
Residency: Internal Medicine, University of California, Davis
Role: Assistant Clinical Professor
Department: Internal Medicine, Division of General Internal Medicine
Personal and Professional Interests:
Watching students understand difficult concepts, apply their knowledge and gain confidence in their clinical reasoning is a highly rewarding experience. In addition, lifelong learning is one of my deepest values, and teaching future generations is one way to ensure that I continue to improve myself and my skills. I enjoy encouraging a growth mindset among my students, so they can focus on improving their knowledge rather than proving it. In addition, I strongly believe in diversity. As an immigrant, I understand the importance of culture and life-experiences in shaping our approach and perspective on medicine. As a future clinical educator, I am dedicated to understanding the culture, background and learning abilities of my students to create a learner-centered environment.