Director's Message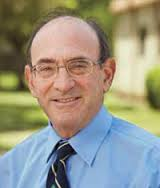 We are facing a challenge in training the next generation of physician-scientists. The NIH Physician-Scientist Workforce Working Group Report clearly recognized that training physician-scientists is critical to advance medical science and provide the next generation of leaders. M.D./Ph.D. graduates have the unique training and perspective to understand the basic science, from wet lab to health services, and couple that with the experience only medical school can provide.
The M.D./Ph.D. Program is committed to accepting and training only the most qualified candidates to become the leaders of tomorrow. Our medical school training is excellent, and our campus provides an extraordinary breadth of research opportunities. The School of Medicine has over $200 million in NIH funding, and the campus at UC Davis has over 90 graduate groups engaged in broad areas of research. For example, our current students are examining diseases of the retina, the molecular basis of Prader-Willi syndrome, the effect of air pollution on pulmonary function, and imaging of cognitive impairment.
Uniquely, we partner closely with the School of Veterinary Medicine, ranked #1 in the country, and our M.D./Ph.D. students often work closely with faculty and students in the SVM. We also have joint activities with our colleagues, including a monthly journal club and a yearly VSTP-PSTP colloquium. This partnership broadens the exposure and experiences of our students. Finally, we are committed in our mission to help each student succeed – to this end, every student has a School of Medicine advisor, a M.D./Ph.D. advisor as well as a research mentor to guide you.
I invite you to explore our website, see our students, faculty and what we're doing to provide a rich and supportive environment for you, the leader of tomorrow.
Saul Schaefer, M.D.
Director, M.D./Ph.D. Program