UC Davis Health establishes endocrinology clinic for kidney transplant patients
Clinic provides diabetes and endocrinology care for patients after transplants
(SACRAMENTO)
Did you know diabetes is a common complication following a kidney transplant?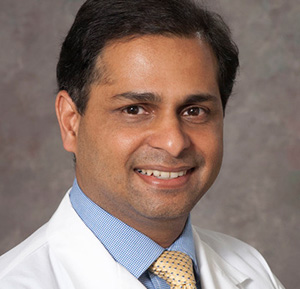 UC Davis Health has established a new transplant endocrinology clinic to improve care of diabetes and other endocrinology disorders for kidney transplant patients.
The clinic is a one-stop shop for the complex, specialized care often needed by organ transplant patients. UC Davis Medical Center is one of the few hospitals nationwide with a dedicated transplant endocrinology clinic.
"The introduction of subspecialty care embedded within the transplant clinic is highly impactful to the patient experience and highlights the collaborative work that makes UC Davis Health stand out," said Prasanth Surampudi, associate professor of endocrinology, diabetes & metabolism, who spearheaded the creation of the clinic. "As one of only a few centers in the country providing this level of subspecialty care, it is one way we are able to provide high-level cutting-edge patient-centered care that is unique in our region."
Risk of diabetes after kidney transplant
Diabetes is a common complication following kidney transplantation. This type of diabetes is called post-transplant diabetes mellitus (PTDM) and can occur as a side effect of the medications that are needed to prevent rejection of a new organ.
It is estimated that PTDM affects up to 50% of patients who receive a kidney transplant and is most commonly diagnosed during the first year after transplant.
Patients with PTDM develop the same complications that are seen in patients with other types of diabetes but more rapidly. The main complications include higher rates of cardiovascular disease and infection, which are the leading causes of death in kidney transplant recipients.
Comprehensive care under one roof
The transplant endocrinology clinic opened in December 2022. The clinic team includes two endocrinologists – Surampudi and Aili Guo, clinical professor of endocrinology.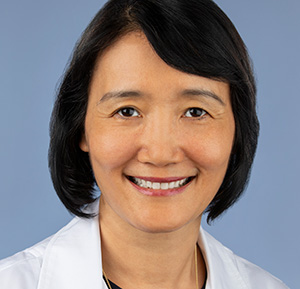 The team monitors and manages insulin therapy for patients to ensure their insulin and blood sugar levels are controlled. This is challenging since the medications needed after a kidney transplant make insulin and blood sugar levels difficult to control.
Patients also work closely with a nutritionist to establish dietary interventions for the management of their PTDM.
"This interdisciplinary clinic has long-lasting effects that go beyond the critical impact of improved blood sugar control," Surampudi explained. "In the short term we prevent complications and rehospitalizations, but in the long term we can impact the way these patients care for themselves."
Leader in organ transplants
UC Davis Health has been a leader in the field of minimally invasive kidney recovery for living donation. The health system was among the first programs on the West Coast to introduce this procedure in 1997. Recently, the Kidney Transplant Program at the Medical Center ranked No. 7 in the country for total volume of kidney transplants and No. 1 in California for total number of deceased donor kidney transplants.
In addition, UC Davis Health reached an institutional milestone in August 2022, surpassing 5,000 kidney transplants performed since its first almost 37 years ago.
For information about kidney transplants or becoming a donor, visit the Sierra Donor Services or UC Davis Transplant Center websites.