Surgery for sarcoma
UC Davis Comprehensive Cancer Center offers comprehensive, multidisciplinary care for young and adult patients with bone and soft-tissue sarcomas — cancers that affect bone, muscle, cartilage, blood vessels and other connective tissues in the body. Sarcoma treatment at UC Davis Cancer Center is aimed at preservation of critical functions, prevention of disease recurrence and optimization of quality of life.
Your team of cancer specialists will include experts in medical oncology, surgical and orthopaedic oncology, plastic surgery, and vascular surgery. Pre-operative and post-operative patient care also requires close coordination with radiation oncology, medical oncology and radiology.
Soft tissue sarcomas represent challenging malignancies for which care is best delivered at specialized, high-volume referral centers, such as UC Davis Comprehensive Cancer Center. Patients frequently have large tumors that are technically challenging to remove with surgery, and the pre- and post-operative care for these patients requires careful coordination among multiple disciplines.
UC Davis Comprehensive Cancer Center delivers high quality care to patients with sarcoma from Northern California, Southern California, Western Nevada and Oregon.
Surgery is the most common treatment for adult soft tissue sarcoma, and sometimes the only treatment needed. Specific surgical procedures may include:
Wide local excision: Removal of the tumor along with a cuff or "margin" of normal tissue around it.
Limb-sparing surgery: This approach involves a more extensive removal of the tumor and surrounding soft tissue in an arm or leg, but remains able to avoid amputation, so the use and appearance of the limb are preserved. Critical structures such as nerves, blood vessels, and bone may be removed and replaced with a graft using tissue and bone taken from another part of the patient's body, or with artificial implants designed to adapt to the body.
Amputation: Surgery to remove part or all of a limb or appendage, such as an arm or leg. Since survival rates are comparable when limb-sparing surgery is combined with radiotherapy, as compared to amputation, most specialized centers currently reserve amputation for rare cases of sarcoma (about 3-5 percent) where tumors are very advanced and it is not possible to perform a complete tumor resection without severely compromising limb function.
Radiation therapy or chemotherapy: These may be given before (neoadjuvant therapy) or after (adjuvant therapy) surgery to remove the tumor. When given before surgery, the therapy will shrink the tumor, reducing the amount of tissue that needs to be removed during surgery. When given after surgery, radiation therapy or chemotherapy will kill any remaining cancer cells.
Radiation therapy: This treatment uses high-energy X-rays or other types of radiation to kill cancer cells or keep them from growing. There are two types of radiation therapy:
External radiation therapy uses a machine outside the body to send radiation toward the cancer. One type of therapy, called fast neutron radiation therapy, aims neutrons (tiny, invisible particles) at the cancer cells to kill them. Using higher-energy radiation than X-ray radiation therapy allows the same amount of radiation to be given in fewer treatments.
Internal radiation therapy uses a radioactive substance sealed in needles, seeds, wires, or catheters, which are placed directly into or near the cancer.
Chemotherapy: This treatment uses drugs to stop the growth of cancer cells, either by killing the cells or by stopping them from dividing. When chemotherapy is taken by mouth or injected into a vein or muscle, the drugs enter the bloodstream and can reach cancer cells throughout the body (systemic chemotherapy). When chemotherapy is placed directly into the spinal column, an organ, or a body cavity such as the abdomen, the drugs mainly affect cancer cells in those areas (regional chemotherapy).
Targeted therapy: This treatment uses drugs or other substances to find and attack specific cancer cells without harming normal cells. Imatinib (Gleevec) is a type of targeted therapy called a tyrosine kinase inhibitor used for abdominal tumors known as GI stromal tumors (GISTs). It finds and blocks an abnormal protein on cancer cells that causes them to divide and grow.
Diana Abbott, Schuyler O'Brien, James M Farnham, Erin L Young, Jeffrey Yap, Kevin Jones, Stephen L Lessnick, R Lor Randall, Joshua D Schiffman, Lisa A Cannon-Albright. Increased Risk for Other Cancers in Individuals With Ewing Sarcoma and Their Relatives.
MORE»
Lisa M Kopp, Suman Malempati, Mark Krailo, Yun Gao, Allen Buxton, Brenda J Weigel, Thomas Hawthorne, Elizabeth Crowley, Jeffrey A Moscow, Joel M Reid, Victor Villalobos, R Lor Randall, Richard Gorlick, Katherine A Janeway. Phase II Trial of the Glycoprotein Non-Metastatic B-targeted Antibody-Drug Conjugate, Glembatumumab Vedotin (CDX-011), in Recurrent Osteosarcoma AOST1521: A Report From the Children's Oncology Group.
MORE»
Sheri L Spunt, Lynn Million, Yueh-Yun Chi, James Anderson, Jing Tian, Emily Hibbitts, Cheryl Coffin, M Beth McCarville, R Lor Randall, David M Parham, Jennifer O Black, Simon C Kao, Andrea Hayes-Jordan, Suzanne Wolden, Fran Laurie, Roseanne Speights, Ellen Kawashima, Stephen X Skapek, William Meyer, Alberto S Pappo, Douglas S Hawkins. A Risk-Based Treatment Strategy for Non-Rhabdomyosarcoma Soft-Tissue Sarcomas in Patients Younger Than 30 Years (ARST0332): A Children's Oncology Group Prospective Study.
MORE»
Alan T Blank, Timothy J Luchetti, Daniel M Lerman, Khanin Iamthanaporn, Bhasanan Sukanthanak, R Lor Randall. A Novel Method to Prevent Terminal Appositional Overgrowth Following Pediatric Below Knee Amputations A Case Series and Review of the Literature.
MORE»
Alan T Blank, Sara Shaw, Connor J Wakefield, Yue Zhang, Wei J Liu, Kevin B Jones, R Lor Randall
What Factors Influence Patient Experience in Orthopedic Oncology Office Visits?
MORE»
Sarah B Bateni, Alicia A Gingrich, Sun Y Jeon, Jeffrey S Hoch, Steven W Thorpe, Amanda R Kirane, Richard J Bold, Robert J Canter. Clinical Outcomes and Costs Following Unplanned Excisions of Soft Tissue Sarcomas in the Elderly.
MORE»
Mio Yanagisawa, Alicia A Gingrich, Sean Judge, Chin-Shang Li, Nana Wang, Steven W Thorpe, Amanda R Kirane, Richard J Bold, Arta M Monjazeb, Robert J Canter. Serum C-reactive Protein and Neutrophil/Lymphocyte Ratio After Neoadjuvant Radiotherapy in Soft Tissue Sarcoma.
MORE»
Katharine M Hinchcliff, Jessica Crockett, Steven W Thorpe, Christopher O Bayne. Using a Kidney Pump to Perfuse a Free Filet Flap for Reconstruction After Hemipelvectomy: A Case Report.
MORE»
Tseng W, Martinez SR, Tamurian RM, Borys D, Canter RJ. Histologic Type Predicts Survival in Patients with Retroperitoneal Soft-Tissue Sarcoma. Journal of Surgical Research. 2010 Sep 16.
MORE »
Canter RJ, Martinez SR, Tamurian RM, Wilton M, Li CS, Ryu J, Mak W, Monsky WL, Borys D. Radiographic and histologic response to neoadjuvant radiotherapy in patients with soft-tissue sarcoma. Annals of Surgical Oncology. 2010 Oct; 17(10):2578-84.
MORE »
Canter RJ, Beal S, Borys D, Martinez SR, Bold RJ, Robbins AS. Interaction of histologic subtype and histologic grade in predicting survival for soft-tissue sarcomas. Journal of the American College of Surgeons. 2010 Feb; 210(2):191-198.e2.
MORE »
Harms NJ, Naderi S, Borys D, Bold RJ, Canter RJ. Complex diaphragm reconstruction using dermal collagen matrix after multivisceral resection of retroperitoneal sarcoma. Journal of Thoracic and Cardiovascular Surgery. 2010 Apr; 139(4):1081-3.
MORE »
Canter RJ, Qin LX, Maki RG, Brennan MF, Ladanyi M, Singer S. A synovial sarcoma-specific preoperative nomogram supports a survival benefit to ifosfamide-based chemotherapy and improves risk stratification for patients. Clinical Cancer Research. 2008 Dec 15; 14(24):8191-7.
MORE »
Canter RJ, Qin LX, Ferrone CR, Maki RG, Singer S, Brennan MF. Why do patients with low-grade soft-tissue sarcoma die? Annals of Surgical Oncology. 2008 Dec; 15(12):3550-60.
MORE »
Canter RJ, Qin LX, Downey RJ, Brennan MF, Singer S, Maki RG. Perioperative chemotherapy in patients undergoing pulmonary resection for metastatic soft-tissue sarcoma of the extremity: a retrospective analysis. Cancer. 2007 Nov 1; 110(9):2050-60.
MORE »
Oncologists Specializing in Sarcoma
R. Lor Randall, M.D., F.A.C.S.
Orthopaedic Surgical Oncologist, Orthopaedic Surgery
Steven W. Thorpe, M.D.
Assistant Professor, Department of Orthopaedic Surgery
Abigail Inkster, N.P.
Sarcoma Services, Orthopaedic Surgery
Robert Canter, M.D.
Professor of Surgery
Janai Carr-Ascher, M.D.
Assistant Professor of Internal Medicine, Hematology and Oncology


Scott Christensen, M.D.
Professor of Internal Medicine, Hematology and Oncology
Associate Director, Hospice Program
Elysa Alvarez, M.D., M.P.H.
Assistant Professor of Pediatrics
Marcio H. Malogolowkin, M.D.
Chief, Division of Pediatric Hematology and Oncology
Noriko Satake, M.D.
Associate Professor of Pediatrics
Arta M. Monjazeb, M.D., Ph.D.
Associate Professor, Department of Radiation Oncology
---
Dietitians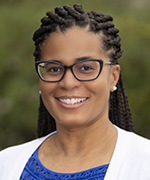 Danielle Baham, M.S., R.D.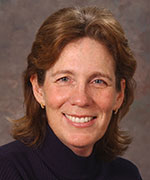 Kathleen Newman, R.D., C.S.O.
Genetic Counselors
Kellie Brown, M.Sc., L.G.C.
Nicole Mans, M.S., L.C.G.C.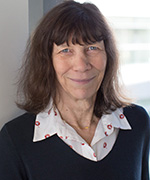 Jeanna Welborn, M.D.
Social Work
Angela Usher, L.C.S.W., O.S.W.-C.