In dying, Kirk Brandt saves the lives of four others
(SACRAMENTO)
It was Oct. 18 when the Brandt family received a phone call that would forever change their lives and the lives of many others.
On the call, they learned their 38-year-old son and brother, Kirk Brandt, had been gravely injured in a car accident. Paramedics responding to the accident had called for a helicopter, which rushed him to UC Davis Medical Center, California's only level I trauma center north of San Francisco.
Once at UC Davis, six different expert teams of specialists from the Surgical Intensive Care Unit (SICU) worked to stabilize him.
In the following days, family members made their way to Sacramento's UC Davis Medical Center. There, Brandt lay comatose, intubated and attended by doctors and nurses.
However, after being observed for six days doctors confirmed the tragic reality that Brandt was in an irrevocable coma. He had suffered such severe brain damage that he would not recover.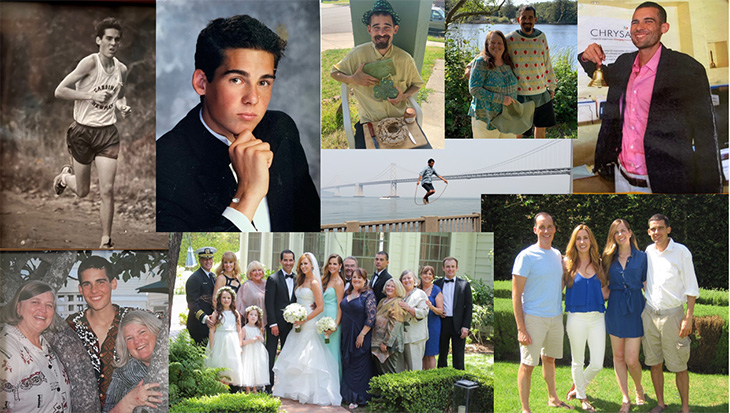 Walk of honor
Despite their deep grief after hearing the news of losing their loved one, the family made the decision to remove Brandt from life support and donate his organs.
According to Health Resources & Services Administration, more than 20,000 Californians are waiting for an organ transplant. Nationwide, over 104,000 people are currently on the waiting list for a lifesaving organ transplant. Every day in the United States, 17 people die while awaiting a new organ.
"We believe that he would have wanted to do this as a final act of service and a way to honor his generous spirit as a lasting legacy," said his mother, Maureen Minto.
Staff members at Sierra Donor Services met with the family and explained the donation process. After confirming their decision, family members took turns saying their goodbyes.
"We couldn't get him back," said Minto. "But donating his organs really gave us something to hold onto, the feeling that something good could come out of this tragedy."
As the family walked out of Brandt's room, they turned the corner to view a heartwarming sight – more than 60 medical providers lining both sides of a 50-yard corridor to say thank you to them with a "Walk of Honor."
To the tune of a bagpipe rendition of 'Amazing Grace,' Brandt's hospital bed was pushed down the corridor. Directly behind him were his mother, stepfather and siblings – who escorted him to the operating room.
"It was a heartbreaking yet spiritual experience to participate in his final release of physical life," recalled Minto.
The gift of life
The Brandt family's selfless decision led to four recipients being able to receive life-saving organs. Brandt's heart was flown to Stanford Medical Center, his liver to UC San Francisco Medical Center, and his kidneys to St. Louis and Atlanta to live on in others.
"From our hotel we were able to witness two of the helicopters landing on the hospital rooftop and see the surgical teams arriving to retrieve his organs," recalled Minto. "Through our tears, our saving grace was to envision the happiness of the organ recipients and their families."
For information about kidney transplants or becoming a donor, visit the Sierra Donor Services or UC Davis Transplant Center websites.