Student Health Counseling Services

Stephen Simonson, Psy.D.
Licensed Clinical Psychologist
Student Health and Counseling Services (SHCS)
Education
M.A. - California School of Professional Psychology - Alliant International University
Psy.D. - California School of Professional Psychology - Alliant International University
How I Work with Students
Together, with the student, I seek to foster a therapeutic environment grounded in genuine curiosity, empathy and authenticity. I come along-side students as they navigate their path to deeper fulfillment and learn to live fully, in ways that honor their unique needs. I work collaboratively with students to promote wellness in multiple intersections of their lives including academic/professional, physical, emotional, spiritual, interpersonal relationships and more. I take specific interest in the unique stressors and dynamics that impact medical students.
Professional Interests
Professional and personal identity development, stress, depression and anxiety management, couples therapy/relationship concerns, gender and sexuality, LGBTQQIA topics, trauma informed treatment, trans-cultural psychology, psychodynamic psychotherapy and mindfulness.
To make an appointment, please email medschoolcounseling@ucdavis.edu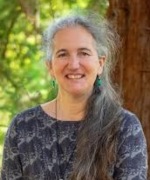 Pilar Gonzalez-Doupe, Ph.D.
Licensed Counseling Psychologist
Student Health and Counseling Services (SHCS)
Education
M.Sc. – Marriage & Family Therapy - Purdue University, Indiana
M.Sc. – Ashridge Executive Coaching – Ashridge Business School, Berkhamsted UK
Ph.D. – Counseling Psychology – University of Wisconsin-Madison
How I Work with Students
I offer a quiet, confidential place to explore new thoughts, actions and feelings in a safe therapeutic relationship. My focus is to help students find the words to define their experience, and to renew their confidence in their own sense of knowing. I encourage students to set the pace of their therapy, and identify what is most challenging and most meaningful to them in their lives. My role is to help clarify the issues, through use of questions, metaphor and active exercises. I am particularly interested in issues of professional identity, vulnerability and learning. I enjoy working with individuals, as well as with groups and couples. I provide therapy in both English and Spanish.
Professional Interests
Family dynamics, couple's communication, conflict resolution, resilience and compassion, grief work, gender expression & self-identity, work-life balance, cross-cultural interactions, relationship trauma and violence, feminist-informed practice, career and professional identity, leadership training and professional coaching.
To make an appointment, please email medschoolcounseling@ucdavis.edu
Additional Resource
Students can access additional support through campus Student Health Counseling Services Community Advising Network that provides a diverse group of professional staff who understand student issues. CAN Counselors provide students with consultation and personal counseling https://shcs.ucdavis.edu/services/can