Resident Life
At UC Davis we are very focused on providing a supportive and positive resident experience. Resident well-being and input are greatly valued by our program. We strive to get continuous feedback on our training program, so that we can optimize and improve in real-time.
Mentors
Upon joining our training program, all residents choose a faculty mentor. This is an informal program designed to help advise residents in such a way as to maximize their goals in dermatology. Mentor and mentee meet at least quarterly.
Resident retreat
There is a resident-only retreat, generally early in the year, to facilitate communication and enhance camaraderie. These are run by the chief residents, and past retreats have involved a variety of both structured and informal activities.
Monthly meetings with PD
Every month all residents meet with the Program Director and Assistant Program Director to address any issues that need attention, and to make sure all parts of the program are optimally structured.
Resident only meetings
Residents also meet as a group once a month, chaired by the chief residents, to keep communication open and bring up any issues.
End of year awards banquet
There is a combined resident graduation and departmental awards banquet at the end of every year.
Free parking
There is no charge for parking at any of our outpatient clinic locations. Parking isn't always as close as you want, but the price is right.
Financial support
The University provides a one-time $1100 allowance for new PGY2 residents for relocation related expenses. Upon completion of required annual trainings, the University provides an additional $1500 per year that can be used for moving expenses, computer/cellphones, books, or other supplies. The Department supplements this with a reimbursement fund of up to additional $1500 per year for education related expenses such as books, subscriptions, registration or travel to meetings, review courses, etc.
Vacation time
The university allows 4 weeks of vacation time and up to 12 days of sick leave per year.
Wellness days off
Residents are granted an additional two half-days for Wellness-related activities, such as routine doctor appointments, etc.
Life in Sacramento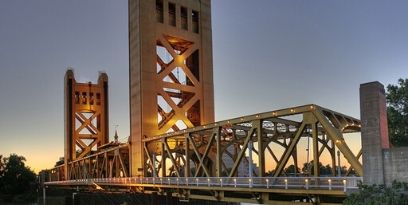 The Sacramento metropolitan area has a population of 1.5 million people, with an additional referral base comprising much of Northern California and Northern Nevada. . It is large enough for a robust clinical program, yet has more of a smaller-town feel. Despite our location in California, many find the city has more of a midwestern vibe (although with California weather!). It is a friendly and diverse community, and is especially known for our excellent farm-to-fork dining. Sacramento is located at the confluence of the Sacramento and American Rivers, thus rafting and fishing are popular. The American River bike trail is a unique trail that stretches for 30 miles along the river, frequently completely separated from any evidence of the surrounding urban community. Within a short drive from Sacramento there is world class skiing and recreation at Lake Tahoe, wine country in Napa, and the San Francisco Bay area. Click here for more information.