Acne
Dr. Awasthi is a board certified pediatric dermatologist and pediatrician with an interest in acne in the younger age groups including neonatal, infantile, and adolescent acne as well as acne in young adults. She is also interested in and treats perioral dermatitis and other acne related conditions. Her research interests include acne and she is currently involved in studies enrolling teenagers and young adults with acne. She enjoys educating families and patients regarding the many treatment options for acne and together finding the best treatment plan for the patient.
Dr. Larsen is a board certified dermatologist interested in helping patients with acne and acne related conditions. She has a special interest in hormone-related conditions. She is actively participating in acne research studies and has authored several papers in this field. She understands that acne and related conditions can have a large emotional toll and enjoys supporting patients through their treatment journey. It is rewarding for her to find an effective treatment for complicated dermatologic conditions and ultimately collaborating with other medical specialties to optimize patient care.
Dr. Eisen is a board certified dermatologist and fellowship trained dermatologic surgeon with many years' experience in the treatment of hidradenitis suppurativa. Dr. Eisen first became interested in treating hidradenitis suppurativa after patients sought his care and there were no good guidelines on how to treat the disease. Since that time he has treated many patients with the disease and authored several papers in scientific journals offering advice on recognizing the disease and treatment recommendations. One of Dr. Eisen's greatest satisfactions is seeing patients with this debilitating disorder improve after beginning treatment.
For more information on our services or to schedule an appointment, please call 916-734-6111 or 800-770-9282.
Conditions Treated:
Acne and acne scarring
Rosacea
Folliculitis
Other acneiform conditions (diseases mimicking acne)
Hidradenitis suppurativa (also know acne inversa, is a disease of recurrent tender boils often found in the armpits, groin, buttocks and area under the breasts)
Procedures performed
Based on your clinical assessment, your treatment options will be reviewed and may include antibiotics, topical retinoids (eg. Retin-A), isotretinoin (also known as Accutane), and hormonal treatments. Treatment for acne scars may be offered including laser, fillers, subcision, and chemical peels.
For more information on our services or to schedule an appointment, please call 916-734-6111 or 800-770-9282.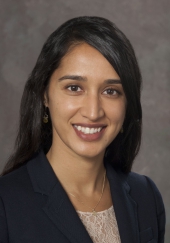 Smita Awasthi, M.D.
Assistant Professor | Director of Pediatric Dermatology
Full Bio

Daniel Eisen, M.D.
Associate Clinical Professor of Dermatology, Director of Aesthetic Dermatology and Co-Director of Dermatologic Surgery
Dermatology, aesthetic dermatology, laser surgery, Mohs surgery, and reconstructive surgery
Full Bio