Training Sites
In order to offer the broadest training, we utilize several different training sites, and offer multiple areas of subspecialty expertise. Essentially all of our facilities are located in Sacramento, within a 20-minute drive from our main clinic.
UC Davis University Hospital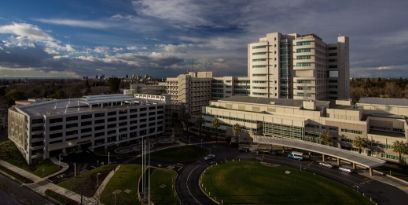 Our inpatient consultations are done at the UC Davis hospital. This is a 15 minute drive from our main clinic on C Street. This is a nationally ranked 625 bed hospital that includes the UC Davis Children's Hospital and the UC Davis Comprehensive Cancer Center. The School of Medicine and School of Nursing are also on site. Click here for more information.
C Street Clinic
Our main clinic is located at 3301 C Street, in East Sacramento, about a 15-minute drive from the main hospital. This is also the site of our academic offices and teaching conferences. Clinical activities include
General Dermatologic Clinics
Subspecialty Clinics
Mohs Surgery
Dermatopathology

Dermatopathology and DermPath Lab are onsite with the clinics

Phototherapy

Includes one of the regions only UVA-1 treatment unit
Cadillac Drive Clinic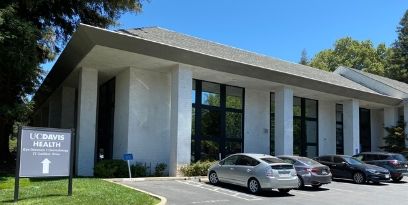 Our offices on Cadillac Drive are the site of additional general dermatology clinics, as well as our cosmetic clinics and contact dermatitis/patch test subspecialty service
Kaiser Permanente

This is a large staff-model HMO and is a prominent health-care provider in Northern California. The clinical rotation emphasizes efficient delivery of patient care in an integrated health system model.
Mather VA
Our residents rotate through the Mather VA. This is a large hospital and outpatient clinic serving a large area of Northern California. Residents assume primary responsibility for a wide variety of patient care and hands-on skin surgery. Excellent clinical attendings include experts in dermatopathology, contact dermatitis, wound healing, and Mohs surgery.