Barbara Burrall, M.D.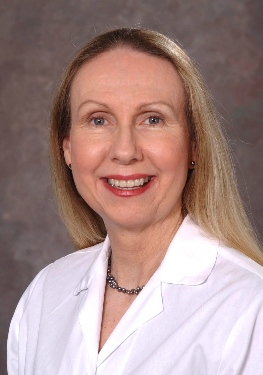 Philosophy of Care
Dr. Burrall finds dermatology very interesting - and fun - because it combines the study of many diverse fields of medicine. With dermatologic disease, treatment decisions are often influenced by the patient's feelings about the disease, so she tries to include her patients actively in the decision-making process and the treatment plan.
Good dermatological health requires avoidance of excessive sun exposure. Using good sun protection also proves extremely beneficial. Overall good patient care necessitates cooperation among different specialists and the primary care doctor, a good working relationship that focuses on the patient. Dr. Burrall has been associated with UC Davis since 1981, and enjoys collaborating with physicians from many other specialties to provide outstanding care for her patients.
In addition to her other responsibilities, Dr. Burrall is the Clinical Director as well as the Editor-in-Chief of Dermatology Online Journal.
Title:
Clinical Professor of Dermatology
Director of Phototherapy
Interests: Melanoma, pigmented lesions, general dermatology
Medical Education: UC Irvine College of Medicine, Irvine, California, M.D. 1980
Internship: San Joaquin General Hospital, Stockton, California 1980-1981
Residency: UC Davis Medical Center Sacramento, California 1981-1984 Dermatology
Board certification: American Board of Dermatology, 1985

Peer Reviewed Publications:
Margulies LJ, and Burrall BA. Effects on sunlight on the skin and eye. In: Disease of the Eye and Skin. Mannis MJ, Macsai MS and Huntley AC, eds., Lippincott-Raven, Philadelphia.

Khatri KA, Chotzen VA and Burrall BA. Lupus pernio: Successful treatment with a potent topical corticosteroid. Archives of Dermatology. 131:617-618.

Ziboh VA and Burrall BA. Arachidonic acid metabolism in ultraviolet light dermatitis. In: Eicosanoids and the Skin. Ruzicka T, eds., CRC Press Inc., Boca Raton. pp 91-105.

Burrall BA, Halpern GM and Huntley AC. Chronic Urticaria. Western Journal of Medicine. 152(3)268-276.

Burrall BA, Huntley AC. Allergic contact dermatitis due to plants. Clinical Reviews in Allergy. 7:322-330.

McGillis ST, Burrall BA and Huntley AC. Patch Testing. Clinical Reviews in Allergy. 7:441-454.

Burrall BA, Cheung ML, Chin A and Goetzl EJ. Enzymatic properties of the 15-lipoxygenase of human cultured keratinocytes. Journal of Investigative Dermatology. 91:294-279.

Goetzl EJ, Burrall BA, Baur L, Scriven KH, Levine JD and Koo CH. Generation and recognition of leukotriene mediatros of hypersensitivity and inflammation. Digestive Disease and Sciences. Vol 33(suppl.) 36s-40s.

Ziboh VA and Burrall BA. Eicosanoid changes in skin following ultraviolet light irradiation. In: Prostaglandin and Lipid Metabolism in Radiation Injury. Walden T and Hughes H, eds. Plenum Press, New York, pp 159-171.



To schedule an appointment and to see if Dr. Barbara Burrall is accepting new patients please call: 916-734-6111