Danielle M. Tartar, M.D., Ph.D.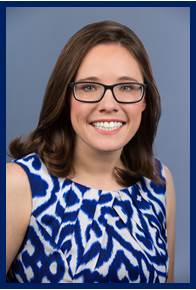 My philosophy of care is to treat every patient with respect and dedication and to meet their different needs. I believe in working together with each patient to develop the best plan of care for them.
Dr. Tartar is originally from St. Louis, Missouri. She completed her MD and PhD at the University of Missouri, where her research focused on CD4+ T cells in autoimmune disease. She then completed her intern year at the University of Chicago before moving to Sacramento to complete her dermatology residency at the University of California, Davis, where she served as Chief Resident in 2016-17. During residency, Dr. Tartar stayed active in research, working with Dr. Rivkah Isseroff to study the immunology of wound healing. Her background in immunology has led her to cultivate an interest in complex medical dermatology and rheumatology-dermatology, and she is excited to be joining faculty as the Interim Director of Inpatient Dermatology. In her free time, Dr. Tartar enjoys spending time with her Siberian Husky, Thor, and running marathons.
Title:
Health Sciences Assistant Professor of Dermatology

Undergraduate and Graduate Education: University of Missouri
Medical Education: University of Missouri
Internship: University of Chicago, Internal Medicine
Residency: University of California, Davis Medical Center, Dermatology
Selected Recent Peer-reviewed Publications:
Hassoun, L.A., Sivamani, R.S., Sharon, V.R., Silverstein, M.A., Burrall, B.A., and Tartar, D.M. Ustekinumab to target granulomatous dermatitis in recalcitrant ulcerative necrobiosis lipoicia: case report and proposed mechanism. Dermatology Online Journal. 2017.
Tartar, D*, Parsi, K*, and V. Sharon. Severe Phytocontact dermatitis to mustard powder. Dermatology Online Journal. 2017;23(1):20.
Petukhova, T, Tartar, D, Tuscano, J and J. Jagdeo. Erythema Nodosum-like septal panniculitis secondary to lenalidomide therapy in a patient with Janus Kinase 2-positive myelofibrosis. J. Drugs and Dermatol. 2016;15(8): 1024-5.
Tartar, D, Konia, T, Fung, M, and J. Jagdeo. Treatment of cutaneous angioimmunoblastic T cell lymphoma with fractionated carbon dioxide laser. Dermatologic Sugery. 2016;42(4):560-2.
Danesh, M., Butler, D, Beroukhim, K, Nguyen, C, Tartar, D, Levine, E. and Koo, J. A Cross-Sectional Survey Study to Evaluate Phototherapy Training in Dermatology Residency. Photodermatology, Photoimmunology & Photomedicine. 2015;31(5):269-70.
Tartar, D, Bhutani, T, Huynh, M, Berger, T, and J. Koo. Update on the immunological mechanism behind phototherapy. J. Drugs Dermatol. 2014;13(5):564-8.
Chang, ALS, Atwood, SX, Tartar, DM, and A.E. Orro. Surgical Excision after neoadjuvant therapy with vismodegib for a locally advanced basal cell carcinoma and resistant basal cell carcinomas in gorlin syndrome. JAMA Derm. 2013;149(5):639-641.
Wan, XX, Guloglu, FB, VanMorlan, AM, Rowland, LM, Jain, R, Haymaker, CL, Cascio, JA, Dhakal, M, Hoeman, CM, Tartar, DM, and H. Zaghouani. Mechanisms underlying antigen-specific tolerance of stable and convertible Th17 cells during suppression of autoimmune diabetes. Diabetes. 2012; 61(8):2054-65.
Tartar, D. M., VanMorlan, A. M., Wan, X. X., Guloglu, F. B., Jain, R., Haymaker, C. L., Ellis, J. S., Hoeman, C. M., Cascio, J. A., Dhakal, M., Oukka, M., and Zaghouani H. FoxP3+RORgammat+ T helper intermediates display suppressive function against autoimmune diabetes. J Immunol. 2010;84(7):3377-85.
Tartar, DM, VanMorlan, AM and H. Zaghouani. T regulatory / T helper 17: promiscuous signals and fear of commitment. Immunotherapy. 2009;1(1) 27-29.