---
Positron Emission Tomography (PET)
Positron emission tomography (PET) scans helps physicians detect and diagnose disease processes early, allowing treatment to begin quickly. Medicare and most private insurance companies now provide coverage for this examination.
PET is an imaging scan that can see how different cell types function within the body. Special radioactive compounds (radiopharmaceuticals) that emit a kind of radiation called positrons are injected into the patient's vein (usually in the arm). Positrons can only travel a small fraction of an inch in the body before they turn into gamma rays. These leave the body and get detected by the PET camera. Examples of clinical PET studies include the assessment of metabolic activity (sugar usage) in tumors, brain tissue, and heart muscle. The most common PET radiotracer is F-18 fluorodeoxyglucose (FDG).
At UC Davis Medical Center, PET scans may be performed using either of our two multi-slice PET/CT scanners, or on our new EXPLORER total-body PET/CT scanner. All three scanners obtain both PET and low-radiation anatomic CT images during the same examination. The result is a combined PET and low-radiation CT image, which shows what is happening in the cells (from the PET scan) and where it is happening (from the CT scan).
Applications of PET/CT
Oncology: Diagnosis, staging and restaging of tumors. Evaluation of therapy response.
Cardiology: Diagnosis and evaluation of coronary artery disease, or blood flow to the heart muscle.
Neurology: Diagnosis of brain disorders, such as Alzheimer's, Parkinson's and seizures.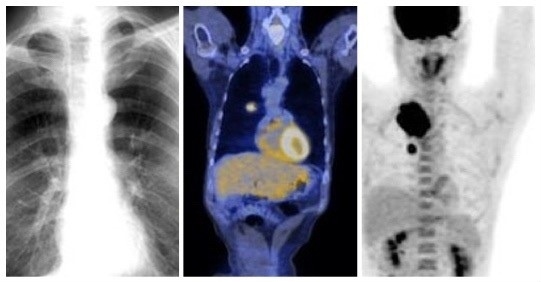 Health and Safety
---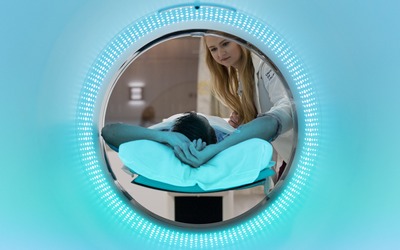 EXPLORER, the world's first total-body PET scanner
Our new EXPLORER Total Body scanner acquires PET imaging of the body from head to toe all at the same time. It is the first total-body PET scanner approved by the FDA in the U.S. Your physician and our Nuclear Medicine doctors will determine if the EXPLORER Total Body PET scanner is right for you.