2022 UC Davis Radiology Research Symposium
August 4, 2022, 3-7 p.m.
Medical Education Building, Room 1222 and Ground Floor
Message from Our Chair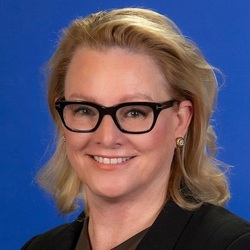 We are very excited to share the exciting work presented as part of our 1st Annual Radiology Research Symposium. Our faculty have a wide array of research interests from basic imaging methodology and pre-clinical to molecular imaging clinical trials and biomedical imaging informatics.
Our department is a pioneer in innovation, applying the latest techniques, technology, and diagnostic methodology to deliver integrated, evidence-based patient-centered care. The development of the EXPLORER PET/CT program has demonstrated that our Physics Division is home to expert leaders in the field who are on the forefront of imaging and patient care. Our Nuclear Medicine Division is innovating in the realm of theranostics with novel methods to combine imaging and therapy for a "smart bomb" for cancer and related diseases. Our Clinical Divisions are involved in translational research in collaboration with numerous other departments and centers.
We are building an Artificial Intelligence Research Group as Radiology will be on the forefront of developing, integrating and adopting machine learning techniques into the patient care continuum. We have faculty interested in detection and risk algorithms as well as natural language processing algorithms. We believe that AI technology will rapidly change the way radiology as well as healthcare in general will be delivered. Radiology touches virtually all patients in the healthcare system and we are always on the forefront of technological development. We are excited to share with you what we are doing currently and how we see the future of healthcare!
Elizabeth A. Morris, MD, FACR, FSBI, FISMRM
Professor and Chair