REACH Curriculum
Overview
REACH is designed to prepare students to provide care to the diverse communities of central California. Please click through the various phases of the curriculum below to learn more:
REACH students begin medical school prior to the UCD SOM Orientation to participate in an immersive program orientation. This includes one week summer introduction to the program, group bonding, meeting key faculty, and spending time with community members in Central California. REACH students are also required to enroll in the Pre-Matatriculation Program following orientation. To learn more, visit the Pre-Mat Program.
While acclimating to the demands of medical school, REACH students participate in a variety of seminars and workshops one to two times a month to develop the skills they will need to treat the unique health challenges facing central California residents. This includes an understanding of social determinants of health and training on leadership skills including education and advocay.
In addition, REACH students are paired with outpatient clinicians in central California to complete their yearlong preceptorship experience. The physican preceptor assists the student in learning physical examination and history taking skills, provides exposure to Central California practice and demonstrates leadership and teamwork within their professional setting.
Summer Course:
Research, Education, And Community Health (REACH)
For four weeks between Years 1 and 2, REACH students participate in the student-developed and student-driven Research, Education, And Community Health (REACH) summer course. Within this course, students engage with research, community outreach, mentorship, and clinical experiences in central California communities.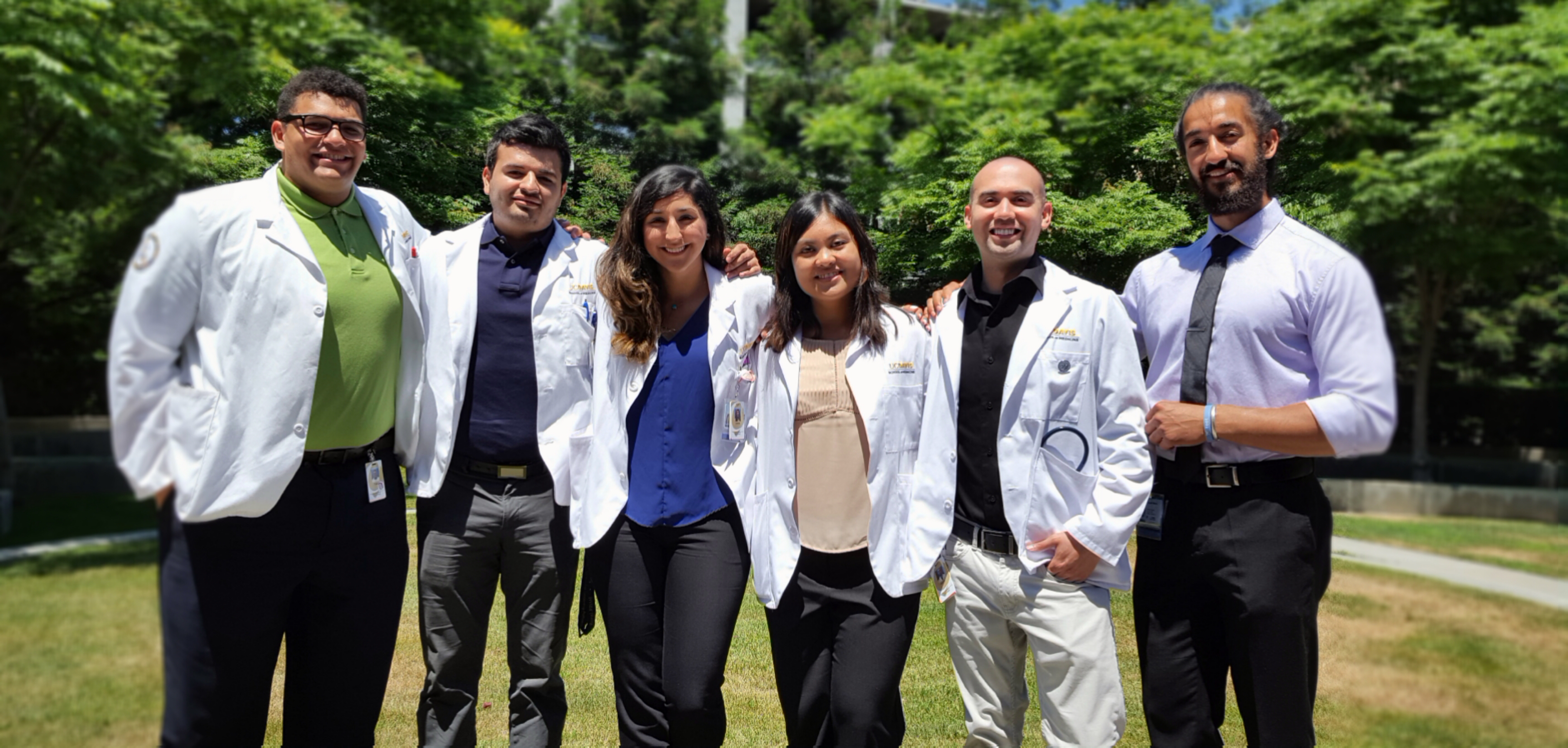 In Year 2, REACH students expand on the skills and knowledge developed in the seminars and workshops from Year 1 to develop yearlong scholarly inquiry and community engagement projects. After a year of mentorship from program faculty, students will present their projects to their UC Davis PRIME peers. Additional seminars and workshops are introduced to prepare students to transition into their clinical training in Year 3.
In addition, REACH students are paired with inpatient clinicians in central California to complete their yearlong Doctoring 2 preceptorship experience.
Clinical Clerkships
Students will spend the majority of their core rotation experiences at facilities in Stockton, Modesto and surrounding communities of the North Central Valley.
Fourth year students are encouraged to contribute to the REACH PRIME program through curriculum and admissions opportunities:
Doctoring 4 course - Senior REACH student who participates as facilitator to teach REACH MS1, MS2, and MS3s clinical skills and clinical reasoning (may fulfill medical school's final requirement of a Special Study Module)
Scholarly Project Option – research project related to California's Central Valley health or health education (will fulfill the medical school's requirement of a Scholarly Project Option (PDF)
Curriculum development for REACH – developing curriculum for the seminar series or the CVC sessions for the more junior REACH students.
Admissions committee – interview applicants with the PRIME leadership for the next class of REACH
Additional Program Highlights
Clinical Skills Course
Clinical Skills is a longitudinal curriculum that runs throughout the four years of medical school at UC Davis. The course is developed to instruct and explore, with the use of standardized patients, how we communicate with our patients, what personal and ethical responsibilities define our profession and shape our behavior as physicians. We also explore what responsibilities we have to our patients, colleagues, families, and ourselves, and how to best negotiate conflicts between these responsibilities. REACH students are assigned to the same group for this course throughout Clinical Skills in 1st , 2nd and 3rd year and have the opportunity to co-facilitate a REACH Clinical Skills group in 4th year.
Interprofessional Learning Opportunities
Participation in seminars with Betty Irene Moore School of Nursing Leadership in Healthcare Course
Mentorship
In first 2 years: regular meetings with the program director to check-in on medical school, REACH experience, and career guidance.
Assigned Big Sib (upper level student) from REACH program
Community clinic preceptor assignments with physicians actively practicing in urban underserved settings.